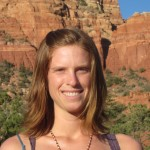 My experience with Anahata in Sedona was a soulful journey of healing, awakening and transformation. Through her Shamanic wisdom, Spiritual awareness and healing practices, I feel so rejuvenated, centered and empowered to move forward with new tools.
(PRWEB) July 28, 2015
The exploration of Shamanism, Shamanic traditions, teachings, tools, ceremonies, and medicines as well as healing modalities has risen dramatically in recent years. Shamangelic Healing with Anahata Ananda, based in Sedona, Arizona is addressing this demand by offering a Multiple-Day Program as an Introduction to Shamanic Traditions and Wisdom Teachings. More people are turning to Shamanic healers and Shamanic practices for a fresh approach to healing with a soulful perspective, lasting results and reconnection to the heartbeat of nature. Sedona, Arizona, is one of the meccas for Shamanic resources and droves of seekers are being called to Sedona to explore the wisdom Shamanism has to offer. Sedona's breathtaking beauty and energy vortexes combined with the influence of Native American culture, provides the perfect setting for these experiences. Sedona Arizona's premier center for Shamanic Healing and Spiritual Awakening offers private and group Shamanic Courses as well as a full complement of Shamanic Healing sessions, Personalized Shamanic Retreats and Sacred Shamanic Land Journeys.
As more mainstream audiences are turning to Shamanic healing and teachings to provide deep healing, many healers are also looking for ways in which to expand their service offerings. The Shamangelic Healing Center offers a 3-day course which explores the in-depth soulful world of Shamanism. The courses cover an overview of various Shamanic Traditions, Medicine Wheel Teachings, Sacred Ceremonies, Animal Spirit Guides, Nature Wisdom Teachers, Elemental Wisdom Teachings and how to work with Land energies such as Vortexes and Labyrinths. The Shamangelic Healing Sanctuary is nestled beneath Sedona's famous Thunder Mountain and a nearby ancient Medicine Wheel. This setting provides a perfect learning environment for exploring nature wisdom and Shamanic teachings.
Shamanic wisdom holds many answers to today's life challenges. The Shamans utilized intense breathwork to clear the mind, release density and usher a deeper connection to the spirit world. Shamangelic breathwork ceremonies incorporate deep Shamanic breathing techniques, guided visualization, vibrational sound and energy healing to facilitate profound emotional releases and open new channels of awareness. For those interested in learning how to facilitate this healing ceremony for individuals or groups, the Shamangelic Healing Center also offers a comprehensive course in Shamangelic Breathwork Facilitation.
Shamangelic Healing in Sedona also offers Personal Tailored Sedona Retreats for those seeking a deep soulful experience of healing and awakening. During personalized Shamangelic retreats, Anahata Ananda tailors a program of specific private sessions, informative courses and sacred land journeys to address the core issues, priorities and intentions of each participant. Participants that experience a personalized Shamangelic Retreat or Group Retreats reclaim their power, expand their ability to love, learn new conscious tools, feel authentic inspiration and experience clarity in their life once again. Each individual departs with practical tools to integrate into their lives along with ongoing counseling support to address any challenges and ensure the concepts are implemented.
The Personalized Shamangelic Healing Retreat in Sedona addresses deep wounds, grief, troubled relationships, depression and frustration. This healing retreat experience provides new perspectives, coping tools, empowered confidence and clarity for the next steps in life. The Spiritual retreat provides experiences and techniques to assist in deepening one's Divine connection. Through various sessions, sacred ceremonies and meditation practices, consciousness is expanded and the Divine relationship strengthened. For those with health issues or wanting more vitality in their life, the Vibrant Health retreat offers sessions and education around healing, detoxification and approaches to support a vibrantly healthy lifestyle. For individuals experiencing tension with their intimate, family or professional relationships, the Relationship Retreat focuses on providing communication tools and new perspectives to support healthy conscious relationships. The Rejuvenation Retreat provides experiences to support relaxation, recentering, clarity and peace.
The program instructor Anahata Ananda has trained extensively with gifted shamans, energy healers and spiritual teachers from Peru, India, Asia and North America in order to artfully integrate the fields of energy healing, self-empowerment, shamanic teachings, emotional release, spiritual studies and visualization techniques. Blending the compassion and tenderness of an Angel and the wisdom and strength of a Shaman, Anahata Ananda guides journeys of profound healing and awakening. Her extensive client base spans the globe and includes business professionals, parents, couples, healers and individuals of all ages, who seek to heal and awaken their fullest potential. Anahata Ananda is the founder of Shamangelic Healing based in Sedona, Arizona, where she offers Shamangelic Healing sessions, energy healing and Shamanic training courses, personalized retreats, soulful land journeys and sacred ceremonies.
For detailed descriptions and calendar of the upcoming retreats, workshops, courses, transformational healing and spiritual awakening services offered by Anahata Ananda visit http://www.ShamangelicHealing.com