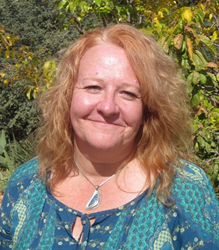 My experience with Anahata in Sedona was a soulful journey of healing, awakening and transformation. Through her Shamanic wisdom, Spiritual awareness and healing practices, I feel so rejuvenated, centered and empowered to move forward with new tools.
Sedona, Arizona (PRWEB) April 15, 2015
Due to enhanced demand, Sedona Arizona's premier center for Shamanic Healing and Spiritual Awakening has just added a new Sedona Spring Intensive Retreat May 21st – 24th , 2015. Anahata Ananda designed this retreat specifically to support people that are feeling off-balance, lost, frustrated and ready to make a change in their life. The weekend intensive is packed to tools, practices and perspectives to provide mainstream audiences with simple implementable concepts to live an empowered, healthy and conscious life. Sedona's breathtaking beauty and healing energy vortexes provide the perfect setting for this experience.
The Sedona Intensive Retreat is for those interested in learning more about the mind, body and spirit connection. This three and a half day weekend experience includes 10 essential Courses for Empowerment and Awakening which provide fundamental tools and perspectives to live a thrived balanced vibrant life. These foundational courses are designed for individuals interested in exploring how to balance their energy, keep clear boundaries, meditate for stress relief, connect to Spirit, maintain healthy relationships and enjoy vibrant health. Some of the workshops included are: "Understanding and Balancing the Chakra Energy Centers in the Body", "Tools for Maintaining Healthy Conscious Relationships", "Meditation Tools for Deeper Spiritual Connection", "Learning to Maintain Clear Boundaries", "Balancing and Integrating the Divine Feminine and Masculine Aspects" and "Practices that Support Vibrant Health and Consciousness".
Many people are overwhelmed by life's challenges and frustrated with the traditional approaches to physical, mental, emotional and spiritual health. Consequently, alternative methods that integrate mind, body and spirit are in greater demand. More individuals are seeking meditation practices, Shamanic healing, Spiritual retreats and sacred land experiences. Sedona is the mecca for these offerings. Shamangelic Healing with Anahata offers a full complement of private sessions to complement the group retreat experience for those who are ready to go to the next level. These alternative methods integrate mind, body and spirit in ways that mainstream approaches do not. Providing participants with a soulful personalized experience as well as tools and practices to enhance all aspects of one's life is the primary intention behind the creation of this new Sedona Intensive Weekend Retreat with Anahata.
Participants that experience the Sedona Weekend Intensive Retreat reclaim their peace of mind, expand their consciousness, learn new tools for remaining centered, feel authentic inspiration and experience clarity in their life once again. Each individual departs with practical tools to integrate into their lives along with ongoing counseling support to address any challenges and ensure the concepts are implemented.
For those interested in the healing arts and practitioners looking to expand their service offerings, and strengthen their abilities to address sensitive emotional client issues, we offer the "Healing Tools for Practitioners and Facilitators" course. This course teaches deep emotional release techniques, guided visualization practices, and a wide range of healing tools and modalities. This course is offered May 26th-28th, 2015 directly following the prerequisite Empowerment and Awakening course.
Shamanic teachings have not died with the ancient cultures. Shamanic wisdom holds many answers to today's life challenges. The 3-day course on "Shamanic Teachings" explores the in-depth soulful world of Shamanism, land energies and sacred ceremonies and is offered May 30th-June 1st. An overview of various Shamanic Traditions, Ceremonies, Animal Spirit Guides, Nature Teachers and Elemental Wisdom Teachings are covered.
The "Shamangelic Breathwork" program incorporates deep Shamanic breathing techniques, guided visualization, vibrational sound and energy healing to facilitate profound emotional releases and open new channels of awareness. This 1 day course is offered June 2nd, 2015.
The Shamanic Healer and Spiritual Counselor Anahata, has trained extensively with gifted shamans, energy healers and spiritual teachers from Peru, India, Asia and North America in order to artfully integrate the fields of Spirituality, energy healing, self-empowerment, shamanic teachings, emotional release, couple/family dynamics and visualization techniques. Blending the compassion and tenderness of an Angel and the wisdom and strength of a Shaman, Anahata guides journeys of profound healing and awakening. Her extensive client base spans the globe and includes business professionals, parents, couples, healers and individuals of all ages, who seek to heal and awaken their fullest potential.
Anahata is the founder of Shamangelic Healing based in Sedona, Arizona. Clients seeking Spiritual awakening, transformational healing services, conscious relationship counseling, sacred land journeys or training courses choose from a wide range of options in order to create a tailored personal experience. Anahata's Shamangelic Healing Sanctuary is nestled beneath Sedona's famous Thunder Mountain, with 360 degrees of breathtaking views, walking distance from an ancient medicine wheel and healing vortexes, making this the perfect setting for healing and expansion.
For detailed descriptions and calendar of the upcoming retreats, workshops, courses, transformational healing and spiritual awakening services offered by Anahata visit http://www.ShamangelicHealing.com