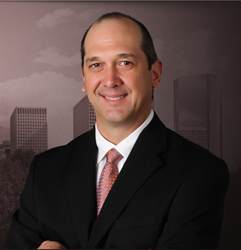 It is time these places take more responsibility for their patrons' safety.
Houston, TX (PRWEB) April 17, 2015
The Law Office of Shane R. Kadlec specializes in the representation of families with children who have been injured or even killed, from vehicle collisions, domestic injuries, and accidental shootings, to name just a few. Shane has always been an advocate for children from representing them in injury cases to coaching them in sports. He has served more than fifty times as a guardian ad litem, a representative reporting to the judge the details of a child's injury case, in addition to his own private practice cases.
Currently representing a minor who was allegedly injured while staying at a hotel, Attorney Shane R. Kadlec filed a suit in the case of Matthew Branum Ind. a/n/f of Faith Branum, a minor vs. Luxury Lodging d/b/a Embassy Suites Corpus Christi; 28th JD of Nueces County, Texas (Case No. 2015DCV-0774-A).
According to the court documents, on or about March 1, 2014, Plaintiffs were guests at a hotel in Corpus Christi, Texas. On this date, the common areas of the hotel were under renovation, and the hallways leading to the Plaintiffs' room were very poorly lit. In this hallway, a fire extinguisher box was mounted on a wall, with sharp edges and corners protruding out approximately eight inches, at a height of approximately three and a half feet. The Plaintiffs' face was lacerated on the sharp corner or edge of this firebox, while walking to her room.
Attorney Kadlec says, "I have seen more and more of these types of cases over the years. Places we visit, such as hotels and restaurants are not always safe environments for us or our children. It is time these places take more responsibility for their patrons' safety."
Law Office of Shane R. Kadlec is located at 5300 Memorial Drive, Suite 725, Houston, Texas 77007. Please call 281.643.2000. They offer complementary initial consultations and typically there aren't any attorney's fees unless the client receives monetary damages from the injury claim. When presented with a tragic situation, Law Office of Shane R. Kadlec can help clients move forward and be compensated under the law.
About Law Office of Shane R. Kadlec
Shane R. Kadlec was licensed in 1996 is a board-certified accident attorney, serving victims of personal injury throughout Texas, especially in the Houston, Beaumont, Galveston, Austin and Rio Grande Valley communities and works with clients of accidental shootings all across the United States.
About NALA™
The NALA offers local business owners new online advertising & small business marketing tools, great business benefits, education and money-saving programs, as well as a charity program.
PR Contact:
news(at)thenala(dot)com
805.650.6121