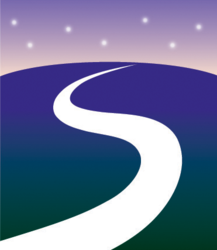 While the majority of funeral home operators try to do the right thing, unfortunately misunderstandings and mistakes do occur
El Paso, TX (PRWEB) June 30, 2013
SharedSorrows.com, the nation's leading online funeral resource, now offers assistance when problems with funeral homes arise. "While the majority of funeral home operators try to do the right thing, unfortunately misunderstandings and mistakes do occur," says Ben Stewart, Shared Sorrows' Chief Operating Officer. Stewart recommends following these steps:
1. Document your complaint. Write down as much detail as possible about the problem including names of funeral home personnel and others who were involved, dates, times and details. If the problem involved faulty merchandise, get pictures if possible.
2. Decide upon a reasonable solution. There is no way to turn back time and re-do something that was done poorly, so focus on what can be done now—whether it involves a discount, replacing a defective product or providing you with additional services free of charge.
3. Review funeral home documents. Take a few minutes to reread any paperwork you were given by the funeral home and see if complaint resolution is addressed. The funeral home may have included narrative in the contract about how they address complaints.
4. Investigate your rights using Shared Sorrows State Laws Summaries which includes contact information for the state regulatory agency that oversees funeral homes in each state.
5. We always recommend that you address your concerns with the owner or manager of the funeral home first. Give them the opportunity to address your concerns and correct any problems before taking any action.
6. Contact our Dispute Resolution Team at DisputeResolution(at)SharedSorrows(dot)com. Provide us with a brief overview of the issues and we will provide you with our suggestions to resolve the problem. Any information submitted will remain confidential and we are not associated with any funeral home or funeral home chain.
7. Only after these other efforts are exhausted do we recommend that you contact an attorney and/or your local Better Business Bureau. Legal proceedings are not only expensive, but they also prolong the pain associated with your loss.
# # #
Launched in April 2012 by Benjamin Stewart, along with his family and several close friends. SharedSorrows mission is to give people the power to share and plan the funeral of a loved one in the privacy of their own home. Anyone can use our Funeral Resources to Plan and Memorialize their loved ones, as well as share what they've done with the people they know and trust. SharedSorrows is a privately held company and is headquartered in El Paso, TX. For more information on SharedSorrows.com, please call (888) 670-9323 or visit http://www.sharedsorrows.com