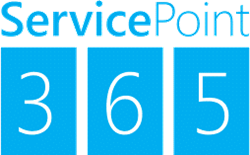 The centers in ServicePoint365 are designed to meet the content management needs of companies in the construction, consulting, IT and professional services industries
Peachtree Corners, GA (PRWEB) May 27, 2015
Cloud|AG, a leading provider of Microsoft cloud solutions, today announced ServicePoint365 for Office 365 SharePoint Online will come with pre-configured centers designed specifically for companies in the services industry. The solution provides services organizations a way to unlock the value of Office 365 SharePoint Online without the need for deep SharePoint skills.
ServicePoint365 is an Azure-enabled SharePoint Online application that can easily be added to new or existing Office 365 customer environments. The solution comes with a number of centers that are design specifically for the services industry targeting companies that provide construction services, consulting services, IT services or other professional services. ServicePoint365 comes with 11 centers pre-configured to manage content related to client-, project-, proposal- and resource-related needs. Once installed to a customer's Office 365 SharePoint Online environment, ServicePoint365 makes it easy for teams to work together and share critical business information on SharePoint sites. Colleagues and customers can access the documents they need from virtually anywhere.
"The centers in ServicePoint365 are designed to meet the content management needs of companies in the construction, consulting, IT and professional services industries. We've anticipated many of the content management needs associated with these industries and built them into the solution so organizations can get immediate value out of Office 365 SharePoint Online," said Michael Ganote, VP Sales at Cloud|AG.
About Cloud|AG
Cloud|AG provides products and services designed to assist companies of all sizes maximize the power and flexibility of Microsoft's Office 365 and Azure cloud platform. For additional information on ServicePoint365 or to become a partner, contact Cloud|AG at info(at)cloudag(dot)com, (855) 256-8324, or visit http://www.cloudag.com. All product and company names herein may be trademarks of their registered owners.