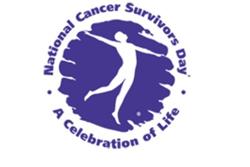 Learn how to survive.
Columbia, SC (PRWEB) May 30, 2014
On Sunday, June 1, 2014, cancer survivors across the globe will unite to show the world what life after cancer looks like. This unique celebration will mark the 27th annual National Cancer Survivors Day. Thousands of people in hundreds of communities across the U.S. and abroad will hold celebrations on this day to honor cancer survivors and to show that there is life after a cancer diagnosis – and it's something to celebrate.
Leadership Consultant, Betty Parker of Sharper Development Solutions, Inc., will bring awareness to the celebration on Sunday when she guest hosts "In Focus with Judi Gatson", a community affairs show on WLXC-FM, KISS 103.1. Parker will feature two cancer survivors who will share their stories of diagnosis, treatment, and cure as well as the psychological and emotional challenges they faced throughout their ordeals. A cancer expert will also be in-studio to take questions from listeners who are encouraged to call (803) 695-KISS (5477).
"I can call the names of so many people without hesitation who are struggling with or have overcome cancer in recent years," says Parker. "I'm happy to report that most are survivors, and I'd like to spread that word to those who may need that hope. I'm happy to host the show and bring this and other pertinent topics to KISS 103.1 listeners."
According to the National Cancer Survivors Day Foundation administrator, the day is an annual worldwide Celebration of Life. It is the one day each year that America's 14 million cancer survivors are honored.
"A 'survivor' is anyone living with a history of cancer – from the moment of diagnosis through the remainder of life," according to the foundation administrator for the celebration.
Parker will host survivors on "In Focus" Sunday, June 1st, National Cancer Survivors Day, at 6 p.m. on KISS 103.1. Listeners can tune in online at http://www.kiss-1031.com and on iHeartRadio.