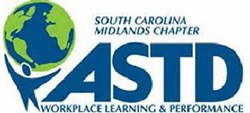 Columbia, SC (PRWEB) October 10, 2013
Sharper Development Solutions, Inc. is pleased to announce that Betty Parker has earned the Certified Professional in Learning and Performance® (CPLP) credential from the American Society for Training & Development (ASTD) Certification Institute. Earning the CPLP® credential means that Parker possesses the knowledge and skills to be a top performer in the training and development field.
Becoming a CPLP enhances a professional's reputation by recognizing that they have an overall understanding of the nine areas of expertise for training and development as defined by the ASTD Competency Model™, and can apply this knowledge in the workplace. In general, credentials benefit individuals by providing a road map for professional development, enhancing earning potential and broadening career opportunities.
To earn the CPLP certification Parker acquired industry‐related experience, successfully passed a knowledge‐based examination, and submitted a work product that met performance standards. "The CPLP certification process is rigorous and it produces candidates with a breadth of knowledge that brings significant benefit to their employers, colleagues and clients," says Jennifer Naughton, ASTD's Senior Director of Credentialing. "Employing CPLP credential holders brings respect to an organization's
training function and ensures successful learning programs," she adds.
"As the association dedicated to the training and development profession, ASTD is at the forefront providing information on the critical skills and abilities that practitioners must have to succeed in the field," says Tony Bingham, President of the ASTD Certification Institute. "The CPLP credential was built to provide training and development professionals a tool with which to increase their knowledge, competence and confidence while proving their value to employers," he notes.
####
About Sharper Development Solutions, Inc.
Sharper Development Solutions, Inc. is a training and development company that focuses primarily on leadership skills development. Headquartered in Columbia, SC, the company provides training to leaders nationally and includes not only leadership and management training but also workforce development. Sharper Development was chosen as a 2013 Count Me In Urban Rebound winner which recognizes and grows high potential female-owned small businesses. Other services provided are executive coaching and professional speaking.
About ASTD and the ASTD Certification Institute
ASTD is the world's largest association dedicated to training and development professionals. ASTD started in 1944 when the organization held its first annual conference. To support members' ongoing development in the field, ASTD formed the ASTD Certification Institute to take the lead in setting professional industry standards. The ASTD Certification Institute certifies professionals through the CPLP credential.