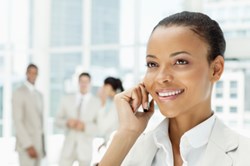 Tips that turn managers into leaders.
Columbia, SC (PRWEB) September 10, 2013
Leaders have the tough job of staying on top of their skills while moving at a pace that doesn't permit keeping those skills on point. Betty Parker recognizes that classroom training is effective, but most leaders don't get the opportunity to spend time in a classroom to grow in their positions. Thus, she has partnered her company, Sharper Development Solutions, Inc. with http://www.midlandsbiz.com, an online magazine that targets executives. Together, both companies aim to help individual leaders have access to quick leadership lessons.
The goal of Sharper Development Solutions, Inc.'s training and development programs is to turn managers into leaders. Parker believes that managing and leading are distinctly different roles in how they are performed on the job. She has trained thousands of people in leadership positions and has discovered that many struggle with the responsibility of leading people.
"I recognize as a leadership consultant the arduous task of trying to manage multiple priorities while leading diverse personalities," says Parker. "Unfortunately for those in leadership, they have very little time available to them to do what matters most, and that's hone those skills necessary to get their people to do the jobs they are hired to do. Training can be expensive and time-consuming, but it is necessary. Therefore, one small way we can help leaders is by providing quick tips that they can grab on the run and apply immediately on the job."
"The Leadership Minute" will be featured bimonthly at http://www.midlandsbiz.com and is--as the name suggests--presented in a minute. The leadership tips are unique in that they are delivered via video vignettes that leaders can view at their leisure. Some of the topics that will be featured are understanding diverse personalities and leadership styles, coaching and mentoring, communications, and teamwork. The most appealing part of the series is that it is free to subscribers.
For more information, please call (803) 622-4511 or email to betty(at)thesharpersolution(dot)com.
###
About Sharper Development Solutions, Inc.
Sharper Development Solutions, Inc. is a training and development company that focuses primarily on leadership skills development. Headquartered in Columbia, SC, the company provides training to leaders nationally and includes not only leadership and management training but also workforce development. Sharper Development was chosen as a 2013 Count Me In Urban Rebound winner which recognizes and grows high potential female-owned small businesses. Other services provided are executive coaching and professional speaking.