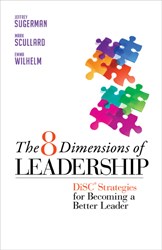 Columbia, SC (PRWEB) September 24, 2013
Public relations and communications professionals from across the state are invited to participate in CONNECT2013, the fourth annual, joint professional development conference co-hosted by IABC-SC and SCPRSA on Friday, October 4th. From "Modern Southern Style" to conflict resolution using "The Godfather" rules, the CONNECT2013 Professional Development Conference is where style meets communication.
During this full-day conference held at Brookland Baptist Banquet and Conference Center, attendees will hear from nationally recognized keynote speakers, including South Carolina native, Craig Melvin of MSNBC and NBC news, and local leadership experts like Betty Parker of Sharper Development Solutions, Inc..
Attendees can customize their conference experience and choose between six unique break-out sessions covering a variety of topics that bring together information and technology to enhance their overall communication style.
"My goal is to challenge conference attendees to look at their style of leadership," says Parker. "By the time they walk out of my session, they will know how they lead and how their leadership style impacts those around them both positively and negatively, especially in the way they communicate."
Parker draws a comparison between the fashion world and the role of leaders. She asks questions of participants like, "Is my style trending?" To be a part of this great event, contact Leigh Cheatham at (803) 414-3300.
About IABC
IABC/SC links organizational, business communicators to a global network of communication professionals that develop, establish and adhere to the highest professional standards of quality and innovation in organizational/business communication. We aim to be the association of choice for professionals in all communication disciplines to foster understanding and respect toward integrating communication activities in organizations/businesses.
About SCPRSA
South Carolina PRSA was founded in 1967 and is one of more than 200 chapters of the Public Relations Society of America, the world's largest professional association for public relations practitioners. For more information, visit their website.
About Sharper Development Solutions, Inc.
Sharper Development Solutions, Inc. is a training and development company that focuses primarily on leadership skills development. Headquartered in Columbia, SC, the company provides training to leaders nationally and includes not only leadership and management training but also workforce development. Sharper Development was chosen as a 2013 Count Me In Urban Rebound winner which recognizes and grows high potential female-owned small businesses. Other services provided are executive coaching and professional speaking.