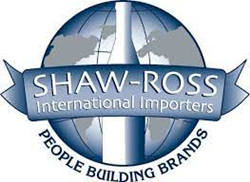 NEW YORK (PRWEB) March 15, 2023
Shaw-Ross International Importers, one of the nation's leading importers in the beverage alcohol industry, is excited to announce the acquisition of TYKU, an award-winning Japanese sake created for the U.S. market.
Founded in 2004, TYKU is a leading Premium Sake brand in the U.S. and has been acquired from global beverage alcohol leader, Diageo, for an undisclosed sum.
"As the nation's leading importer of sake, we feel that TYKU complements our growing Japanese portfolio by increasing our range of premium sakes," Scott Jove, Shaw-Ross President, says. "From Gekkeikan to iichiko, Shaw-Ross represents the top brands in the Japanese drinks categories and we are well positioned to take advantage of the U.S. consumer's growing interest in the country's culture and products."
Shaw-Ross currently boasts a portfolio of 39 domestic and international suppliers in both wine and spirits brands across the United States. This new addition is an essential move in the right direction as the nimble team will now offer a new sake with distinctive packaging and taste, hence a bigger target audience to work with.
About Shaw-Ross International Importers
Founded in 1968 as a boutique wine and spirit importer representing a handful of brands, Shaw-Ross is one of the nation's leading importers representing over thirty suppliers from around the world whose brands enjoy full national distribution through a network of outstanding wholesalers.