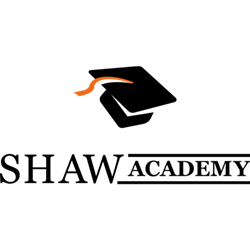 We are delighted to have set a new landmark in terms of new students per month, with a total enrolment of over 168,000 in May alone.
(PRWEB) June 22, 2016
Shaw Academy has seen a dramatic increase in the number of students availing of its services throughout the first half of 2016, none more so than the increase in enrolments from May to June. Since inception in early 2013, Shaw Academy has noted the appetite for the greater public to be able to interact with an education provider in a fully-live scenario. It is this ability – to be able to ask questions and receive answers in real time – rather than being dependent upon their own initiative and research to complete a course of study, which is one of the key factors behind the success of Shaw Academy.
James Egan, Co-Founder and CEO, said "We have built Shaw Academy with the belief that education should be as accessible and affordable as possible. It is this core principle, coupled with the fantastic work of our teams in each of our offices around the world, which has led us to the success we see today. We are delighted to have set a new landmark in terms of new students per month, with a total enrolment of over 168,000 in May alone. We all view this as a testament to the ever increasing hunger for a practical, skills-based education. All at Shaw Academy will continue to work to achieve our goal – to strive to ensure that education is something which is seen as a right, and not a privilege."
Over the summer months, Shaw Academy plans to roll out a further 6 courses – bringing the total offering to 65 distinct fields of study. This will place them firmly ahead of their target of 85+ total courses available to the wider public by the end of 2016.
A new language-based faculty is also being launched in June, with classes becoming available for Portuguese to English, and for Spanish to English. These lessons are being developed primarily at the behest of current students of Shaw Academy, who have found it difficult to find the time to access classes in traditional "bricks and mortar" institutes. It is the ability to attend these classes from anywhere, using any mobile device, which makes it so unique and appealing. It is also the fact that a huge amount of Shaw Academy's resources are spent in engaging with the students – to understand the students own personal goals, and to work with the student to help them achieve these specific goals, which ensures a success rate far above the industry norm.
Perhaps even more impressively, Shaw Academy appears not content to sit on its laurels. Keen to build upon their May success, June enrolment figures already surpassing what was set during record-breaking May on a like by like basis.
About Shaw Academy:
Headquartered in Dublin, Ireland, Shaw Academy is an online, higher-education institution founded by James Egan and Adrian Murphy in 2013. From that initial set-up, it has grown to having established a presence in number of offices around the world, including London, Dusseldorf, San Francisco, Bangalore, along with its live e-Learning HQ at East Point in Dublin. With courses in Photography, Nutrition, Web Design, Financial Trading, Social Media Marketing, Psychology of Sales, Online Reputation Management and many, many others, Shaw Academy now teaches over 165,000 new students each month.
The course highlights at Shaw Academy include:
● Live, interactive, online lessons
● Classes are held two to three hours per week
● Flexible timing to learn at your own convenience and pace
● 24x7 support system that addresses all queries and doubts from students
● Live webinars
● Course created and delivered by professionals with over 10 years of industry-led experience
● Question and answer sessions at the end of each lesson
● Access to recordings in case a student missed a class
● Accessible on mobile
● Certificate of Completion