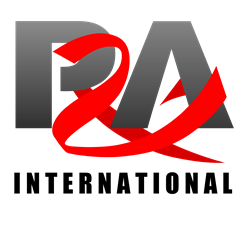 The drop in sales can be attributed to the large amount of R&D performed by many companies.
Shanghai, China (PRWEB) September 25, 2013
P&A International, a company in China that specializes in machine shop serves, recently revealed its decision to perform new analysis of itself and its customers. The analysis, which was conducted over a 36-month period, unveiled an important change in customer requirements.
According to P&A International, the company had a sales ratio of 10 to one in 2010. Three years ago, every 10 quotes given by the company generated one sale. This year, the ratio has increased 25 to 1—for every 25 quotes, only one job can be secured.
"Surprisingly, customer feedback is not the issue here," stated a representative of P&A International. "Instead, most projects are quoted and put on hold. The drop in sales can be attributed to the large amount of R&D performed by many companies. This link suggests that a great number of businesses are shelving the results and products until better times."
P&A International's representative went on to say that the company expects see a backlog of work in the future. However, this change will only happen when the market sentiment becomes more positive.
"Up until then, only fittest will survive," said a statement made by the company. "This includes companies that are efficient, can grow in tough environments, and have dedicated staff."
P&A International was founded in 2008 by a group of engineering authorities. Since then, it has grown into a company that provides Chinese-made printed circuit boards, metal fabrication, die casting extrusions, heat sink heat pipes, CNC machining, and machine shop services. P&A International prides itself on its commitment to customer service.
Individuals interested in learning more about P&A International and its services can visit the company's website for more information. P&A International's representatives can be contacted via email, phone, or Skype, and its company updates can be found on Twitter and Facebook.
About P&A International:
P&A International is a China based company formed by partners with engineering backgrounds in 2008. The company strives to provide machine shop services with a focus on sheet metal work, stamped metal parts, aluminum extrusions, custom metal fabrication and CNC machining. Since P&A International is a small player on the market, the company works hard to establish itself by providing its clients with personalized service, often going outside of its scope to support them. P&A International sources and manufactures its products in China and serves as a representative in China for customers, as well. For more information, please visit http://www.pa-international.com.