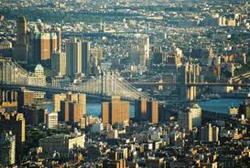 (PRWEB) January 27, 2014
Melrose Moving Company has released a blog offering 5 tips for relocating to a big city.
Relocating to a big city can be an exciting experience, but it can also be very stressful as there are new challenges to face. The way in which the moving is organized is very important. Clients have to make proper arrangements before they leave their old homes. Working with a professional moving company guarantees a safer and more effective transit of items. Melrose Moving Company offers 5 tips for relocating to a big city.
Deciding and setting a date for relocating is very important. It doesn't simply mean picking a random day in the calendar. Clients should consider more important aspects like weather and the seasons. They will also have to get time off work and the children will need to be taken out of school.
Hiring a moving company has several advantages which shouldn't be overlooked. Moving services can help clients pack and transport valuables to a new destination. Clients who move to a big city will need directions and a guide. A moving company can do both. Movers in Sherman Oaks know the Los Angeles area very well so they can complete any relocation fast.
"Hiring a moving company in Sherman Oaks is very important for people who move from a small city to a big metropolis like Los Angeles. Sherman Oaks movers can make relocating to a big city seem easy," said Russell Rabichev, Marketing Director for Melrose Moving.
Melrose Moving Company is a Los Angeles-based residential and commercial moving company. Originally established in 1999, and has been so popular that the owner started various other moving companies, such as 1 Los Angeles Movers, Movers Los Angeles, and Los Angeles Commercial Movers, all of which are operated by Melrose Moving. The moving company is licensed by the Public Utility Commission (PUC), and has an A rating with the Better Business Bureau (BBB). Melrose Moving accepts cash, checks, credit cards, and Paypal.
For more information, click on http://shermanoaksmovingcompany.com/. Call now: 1.800.431.3920.