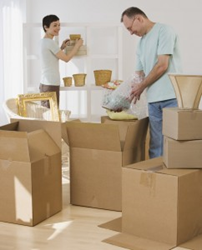 (PRWEB) December 10, 2013
Melrose Moving Company has released a new blog providing essential tips for moving a kitchen in Sherman Oaks.
Moving a kitchen in Los Angeles can be difficult and many moving companies advise clients to be careful and most importantly to read as much as possible on the subject. A kitchen has many fragile items, but at the same time it contains many heavy appliances and furniture pieces which are difficult to carry, pack and load into a truck.
Before packing a kitchen, there are some preliminary steps clients have to take to ensure that the packing will be smooth. First, clients should gather the necessary moving supplies. How many boxes and wrapping material is needed can be determined by a quick and simple inventory of the objects which need to be packed. Clients will find out that not all of their kitchen objects are still useful and they will have to throw away many items. It is advisable to do so because it clears space and makes things simpler.
After gathering the required moving supplies, clients can start packing their items. Moving companies in Sherman Oaks advise clients to pack items accordingly to their size, weight and material. For example, cutlery should be packed with cutlery while plate can be grouped together. Clients always have to start packing the smaller objects first. The boxes that contain fragile objects should be labeled with a warning sign.
Appliances and heavy pieces of furniture should be moved with the help of one or more people. It is very difficult for a single person to move an entire kitchen. In this situation, calling a moving company is the best option many people have.
"Moving a kitchen is easier with the help of a moving company in Sherman Oaks! Sherman Oaks movers provide excellent packing services at affordable prices!" said Russell Rabichev, Marketing Director for Melrose Moving.
Melrose Moving Company is a Los Angeles-based residential and commercial moving company. Originally established in 1999, and has been so popular that the owner started various other moving companies, such as 1 Los Angeles Movers, Movers Los Angeles, and Los Angeles Commercial Movers, all of which are operated by Melrose Moving. The moving company is licensed by the Public Utility Commission (PUC), and has an A rating with the Better Business Bureau (BBB). Melrose Moving accepts cash, checks, credit cards, and Paypal.
For more information, click on http://shermanoaksmovingcompany.com/. Call now: 1.800.431.3920.