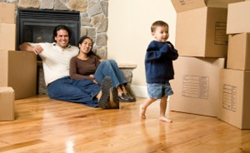 (PRWEB) December 26, 2013
Melrose Moving Company has released a blog presenting 3 safe ways to move fragile objects in Sherman Oaks!
Fragile objects like dishes, chinaware, vases, lamps etc need to be packed and moved with the utmost care as a simple clink can cause expensive damages. There are 3 ways in which clients can make sure their valuables receive the best protection possible. People who need to relocate should check a list of simple tips and get plenty of information on the subject. Packing dishes may seem easy, but it is in fact, complicated and a mistake can have dire consequences.
Packing is very important when it comes to moving fragile objects. By properly packing fragile objects, clients can make sure their valuables receive the best protection during transportation. High quality packing materials should be used like bubble wrap, peanut foam and sturdy boxes. When packing fragile objects, clients should be careful not to overfill the boxes as those can break during transportation. The boxes have to be labeled an reinforced at the top and bottom with duct tape.
The best way clients can protect their fragile objects is by calling a Sherman Oaks moving company which provides packing services. Professional movers have experience, professional tools and sufficient manpower to finish a relocation fast and in the safest conditions.
"Sherman Oaks movers are known for their hardworking spirit and professionalism. People who need to relocate fragile items should call a Sherman Oaks moving company for a stress-free relocation!" said Russell Rabichev, Marketing Director for Melrose Moving.
Melrose Moving Company is a Los Angeles-based residential and commercial moving company. Originally established in 1999, and has been so popular that the owner started various other moving companies, such as 1 Los Angeles Movers, Movers Los Angeles, and Los Angeles Commercial Movers, all of which are operated by Melrose Moving. The moving company is licensed by the Public Utility Commission (PUC), and has an A rating with the Better Business Bureau (BBB). Melrose Moving accepts cash, checks, credit cards, and Paypal.
For more information, click on http://shermanoaksmovingcompany.com. Call now: 1.800.431.3920.