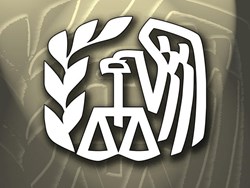 Los Angeles, California (PRWEB) August 10, 2013
Referring to the aforementioned article that appeared in Accounting Today (accountingtoday.com/news/Tax-Preparer-Arrested-Filing-False-Tax-Refund-Claims-67654-1.html), Sherri Gastelum, president of Platinum Tax Defenders, wishes to inform all clients that they need not worry about a thing as only the highest levels of professionalism are practiced by her team of tax experts.
According to the article, "Gabriela Sandra Ramirez-Quezada, 37, co-owner of La Gabiota Income Tax was arraigned Friday on charges of filing false claims to the U.S. before U.S. District Judge Alicia G. Rosenberg, following arrest by IRS Special Agents earlier that day."
Gastelum from Platinum Tax Defenders is adamant in upholding only the highest standards of professionalism and reliability when it comes to her staff and does not tolerate falsifying documents, lying, or cheating or any sort. Everything done by Platinum Tax Defenders is by the book, ensuring that all their clients enjoy a smooth ride when dealing with their back taxes and when seeking tax relief.
The article also mentioned, "As a result of the false information filed, the IRS issued false tax refunds for which the taxpayers were not entitled. Ramirez is alleged to have made more than $100,000 in false claims to the IRS."
All tax attorneys, certified public accountants (CPA), and IRS enrolled agents employed at Platinum Tax Defenders offer the best tax resolution services they can give and nothing more. According to Gastelum, it is not within her team's code of ethics to behave in such an appalling manner and clients need not worry about their tax attorneys being arrested or placed under suspicion for tax fraud.
For over 10 years, Gastelum and her team have been providing top-notch tax resolution services to their clients. Additionally, clients who face problems with the IRS in regards to back taxes also seek their help and have attested to the fact that Platinum Tax Defenders have helped them become totally tax debt free. As a reliable tax resolution service that offers assistance for struggling taxpayers, Platinum Tax Defenders are renown for being honest and upfront with their clients regarding their situation and never make promises that they cannot keep.
By helping their clients remove penalties and interest charges, Platinum Tax Defenders have helped their clients settle their IRS tax debt for a fraction of what is owned. Not only that, they successfully bridge the communication gap between the IRS and their clients, ensuring their clients need not worry about having to deal with the IRS, be it through phone calls, emails or paperwork filing.
Gastelum and her team at Platinum Tax Defenders are pleased to inform the public that they are offering a free consultation for first time clients who are seeking tax relief and who want to settle back taxes. They can be contacted at 1-877-668-1807 or info(at)tax-resolution(dot)me.