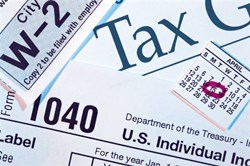 Los Angeles, CA (PRWEB) August 22, 2013
In reference to the article mentioned above (accountingtoday.com/news/IRS-Opens-Site-Explain-Health-Care-Tax-Provisions-67762-1.html), Gastelum from Platinum Tax Defenders wishes to express to all clients that should it concern them, their respective tax attorney who handles their taxes will brief them on the health care tax provisions.
According to the aforementioned article, "The Internal Revenue Service has launched a new Affordable Care Act Tax Provisions site at IRS.gov/aca to educate individuals and businesses on how the health care law might affect them."
Although tax payers will learn quite a bit from the self-help website set up by the IRS, it is beneficial for them to seek help from a qualified tax attorney. This is simply because tax attorneys will be able to help their clients navigate the lingo and simplify everything stated on the website. Additionally, tax attorneys will be able to offer their clients added information not stated on the website. This is because tax attorneys are constantly in contact with the IRS and other relevant tax organizations and are usually informed on the latest happenings in the industry.
The article in Accounting Today goes on to explain the new health care tax provisions site, "The home page of the site includes three sections explaining the tax benefits and responsibilities for individuals and families, employers and other organizations, with links and information for each group. The site also provides information about tax provisions that are in effect now and those that will go into effect in 2014 and beyond."
Gastelum says that clients of Platinum Tax Defenders are welcome to check out the site and seek help from their tax attorneys if they require more useful information. The highly skilled team of tax attorneys, certified public accountants (CPA), IRS enrolled agents and other qualified staff employed at Platinum Tax Defenders offer the best tax resolution services in the industry and are on top of all that goes on in the tax world. This includes constantly updating their clients on new tax laws and provisions, such as the health care one stated above.
For over a decade, Gastelum and her top-notch team have been offering tax relief services to their clients. Taxpayers who wish to settle their back taxes with the IRS have found Platinum Tax Defenders to be very useful. Platinum Tax Defenders have helped countless clients become totally tax debt free. By offering reliable tax resolution service for struggling taxpayers, the team at Platinum Tax Defenders is well known by players in the industry as a team that always puts its clients' best interests first.
Taxpayers wishing to engage the services of Platinum Tax Defenders will be pleased to know that the firm is offering a free consultation for first time clients. Those interested in dealing with their back taxes and who are seeking some form of tax relief are encouraged to contact the team at 1-877-668-1807 or info@tax-resolution.me.