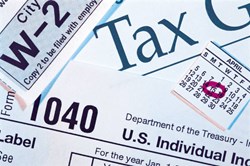 Los Angeles, California (PRWEB) September 04, 2013
In reference to the article published in Accounting Today on August 29, 2013 entitled 'Treasury and IRS Recognize Same-Sex Marriages for Tax Purposes', Sherri Gastelum, president of Platinum Tax Defenders, wishes to inform all current and potential clients that the firm will take the new law into account when getting the job done.
According to the article (accountingtoday.com/news/Treasury-IRS-Recognize-Same-Sex-Marriages-Tax-Purposes-67924-1.html), "The Treasury Department and the Internal Revenue Service have ruled that same-sex couples, legally married in jurisdictions that recognize their marriages, will be treated as married for federal tax purposes."
The article goes on to say, "The ruling applies regardless of whether the couple lives in a jurisdiction that recognizes same-sex marriage or a jurisdiction that does not recognize same-sex marriage."
According to Sherri Gastelum, this new ruling will affect same-sex marriage couples no matter where they live and work. When it comes to tax issues such as managing an individual's back taxes or seeking tax relief, this new ruling will make a difference in how tax attorneys at Platinum Tax Defenders will go about dealing with tax issues related to their clients who are in same-sex marriages.
This new ruling was proven beneficial to same-sex couples who are married because according to the article, "It provides access to benefits, responsibilities and protections under federal tax law that all Americans deserve. This ruling also assures legally married same-sex couples that they can move freely throughout the country knowing that their federal filing status will not change."
According to Sherri Gastelum, the experts at Platinum Tax Defenders are used to new tax rulings, laws and provisions that constantly change the way tax is filed and dealt with in the United States. Be it seeking tax relief or settling back taxes, the team at Platinum Tax Defenders are trained to handle everything that come their way.
As one of the top tax resolution services firms in the nation, Platinum Tax Defenders boast a stellar team of skilled tax attorneys, experienced certified public accountants (CPA), IRS enrolled agents and other qualified staff who are professionals at dealing with tax issues. Sherri Gastelum and her team have over 10 years of experience in helping their clients become totally tax debt free. Aside from that, the experts at Platinum Tax Defenders have been known to hep their clients settle their IRS debt for a fraction of what is owed. Additionally, tax attorneys have helped their clients waive hefty penalties and interest charges as well as professionally communicating with the IRS on their client's behalf.
Because it is the tax attorney's job to handle all their clients' tax issues, the new ruling recognizing same-sex marriages for tax purposes along with all the paperwork and IRS-related communications that come with it will be done by the tax attorney. This makes it simple for taxpayers in same-sex marriages to ease into and enjoy this new tax benefit.
Taxpayers who are interested in engaging the services of Platinum Tax Defenders, be it handling back taxes with the IRS or seeking tax resolution services, are encouraged to contact the firm at 1-877-668-1807 or info(at)tax-resolution(dot)me to set up an appointment.