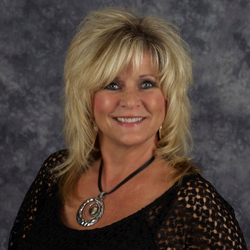 This is a big honor knowing that it is coming from satisfied clients from my past and present
Columbus, OH (PRWEB) March 24, 2016
Sherri Lynn, Keller Williams Consultants Realty, is featured in a special section of the June issue of Columbus Monthly as a 2016 Five Star Real Estate Agent award winner.
Five Star Professional partnered with Columbus Monthly to identify and showcase an exclusive group of real estate agents who have demonstrated excellence in their field. Less than 5 percent of agents in the Columbus area received this recognition.
"My business is built on personal touches, win-win deals, and positive results and doing my best to make my clients happy," says Sherri Lynn of Keller Williams Consultants Realty.
The 2016 Five Star Real Estate Agent award winners have been carefully selected for their commitment to professional excellence and overall client satisfaction. The award is based on rigorous research with significant focus on customer feedback and providing quality services.
"This is a big honor knowing that it is coming from satisfied clients from my past and present, "says Sherri. "It is an honor to be listed as a Five Star Real Estate Agent for the upcoming June issue of Columbus Monthly for the third year in a row!"
"Five Star Real Estate Agents are more than knowledgeable experts in their field. They maintain a sharp focus on building enduring relationships and demonstrate tremendous dedication to the families and individuals they serve," says Lynn Hargreaves, VP, Research and Services Operations, Five Star Professional.
About the research process:
Now entering its 13th year, Five Star Professional conducts in-depth, market-specific research in more than 45 markets across the United States and Canada to identify premium service professionals.
Five Star Professional contacts thousands of recent homebuyers to identify award candidates. Phone, mail and online respondents rate their real estate agent on 10 satisfaction criteria. Candidates with a qualifying client satisfaction rating move on to be evaluated on objective criteria such as experience, production levels and disciplinary and complaint history.
Real estate agents do not pay a fee to be considered or awarded. For more information, visit http://www.fivestarprofessional.com.