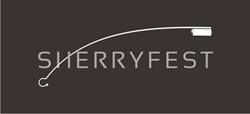 One of the best sherry events in the world." - César Saldaña, director of the Consejo Regulador of Jerez
New York, NY (PRWEB) September 19, 2013
Sherryfest 2013 will take place from October 5-8, featuring sherry dinners at Hearth, Manzanilla, Maysville, Northern Spy Food Co. and Pearl & Ash, as well as an exciting collection of sherry seminars and a Grand Tasting of over 150 wines.
Sherry has taken New York by storm, featuring on the wine lists of many of the city's top restaurants as well as becoming a staple for bartenders and mixologists across the city. Sherryfest offers an unparalleled opportunity to delve further into this historic Spanish wine, with a variety of events that allow both consumers and wine professionals to meet producers, learn more about sherry and taste rare wines.
At Sherryfest 2013, representatives from the following sherry producers will be in NYC to personally present their wines at dinners and seminars: Aecovi, Barbadillo, Fernando de Castilla, González Byass, Hidalgo-La Gitana, Lustau, Osborne, Sánchez Romate, Bodegas Tradición and Williams & Humbert. In addition, a number of sherries from other bodegas will be poured at the Grand Tasting, with a total of 27 of the sherry region's finest producers participating in the event.
"Sherryfest 2012 was one of the best sherry events in the world," says César Saldaña, director of the Consejo Regulador of Jerez. "It was a unique opportunity for American sherry lovers to meet with producers, taste their wines and get information straight from the source."
"Sherry is experiencing an unprecedented wave of popularity in New York City," says Rosemary Gray, Sherryfest's co-founder. "We're thrilled by the public response to last year's Sherryfest, and we're excited to build on this momentum and introduce sherry to even more people."
Sherryfest also goes international for the first time this year! Sherryfest Toronto takes place on October 10-11, 2013. There will be 10 sherry producers taking part in Toronto events, which include a Grand Tasting as well as sherry dinners and seminars. To see a full listing of both NYC and Toronto events, and to register for participation, please visit sherryfest.com.
About Sherryfest:
Sherryfest is the creation of Peter Liem, author of the book Sherry, Manzanilla & Montilla, and Rosemary Gray, director of RS Productions NYC. A multi-day event celebrating all aspects of sherry, Sherryfest was first held in New York City in 2012. Sherryfest is sponsored by the Consejo Regulador of Jerez.
Contact:
For more information, please visit sherryfest.com or contact Peter Liem at peter(at)sherryfest(dot)com.