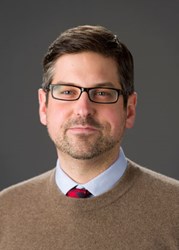 What's even more exciting is that we now have the right people in place to maximize our growth, products and service.
Overland Park, Kan. (PRWEB) January 16, 2014
Shield Casework today announced new leadership for the company, followed by a change in operating structure.
Stephen Hopkins, AIA and MBA, and Mandy Stark, joined Jan. 1, becoming the company's first president and brand director respectively.
Both new hires come from Dimensional Innovations (DI), whose research and product development-oriented Innovation Lab launched Shield Casework.
A proven leader with extensive product development, business strategy and marketing experience, Hopkins will lead Shield's new operating structure.
His initial focus is to systematically adapt Shield's business model to the changing demands of the healthcare marketplace. He also plans to expand it to a more significant role in select strategic markets.
Hopkins will join founding CEO Jim Baker, whose direction and vision grew Shield from a concept to the industry leader in solid surface casework.
"This is the right move for the next phase of Shield Casework's growth," said Baker. "Adding Stephen to the Shield team gives me great pleasure."
"I admired his work at DI as he led the Innovation Lab and while working together on the executive team for many years, he added. "I know Stephen will capably lead Shield into the future."
Similarly, Stark was tapped to lead Shield Casework's brand and marketing strategies after steering DI marketing and public relations since 2012.
As brand director, Stark will pilot the execution of strategic marketing initiatives, oversee brand awareness and research and champion the company's web and social programs.
"We have a solid foundation and momentum in our business. Now is the time to take the next step in our evolution," Hopkins said. "Mandy will help Shield streamline our message, intensify our focus on key markets and create a structure that leverages marketing and communications to provide flexibility and strategy to Shield's brand."
Hopkins' and Stark's hires mark the 11th and 12th team members added by Shield Casework, a noteworthy accomplishment for a company only conceived in 2011.
"We're gaining authority in the marketplace and discovering additional applications, which is directly translating into more customers and industry partners," said Hopkins. "What's even more exciting is that we now have the right people in place to maximize our growth, products and service."
ABOUT STEPHEN HOPKINS
Stephen Hopkins blends a unique background of business and design with a bachelor's degree in architecture from the University of Kansas and an Executive MBA from the University of Missouri-Kansas City.
For the past three years, Hopkins ran the Innovation Lab at Dimensional Innovations, an award-winning product design studio.
Launching products in multiple markets during his time as Director of Innovation at Dimensional Innovations, his successful work included launching multiple product innovations for Fortune 500 companies and forming Shield Casework. Prior to that, he worked for several architecture and design firms, including POPULOUS and Gould Evans Associates.
Recently featured in Fast Company magazine for his industry-leading commentary on the future of the architectural practice, Stephen has also been published in Becker's Hospital Review for his work on the hospital of the future. In 2012, he was named to Ingram's Magazine of Kansas City's Forty Under 40 leaders list.
Stephen served as commissioner of the City of Kansas City, Mo.'s, Environmental Management Commission and is currently on the Missouri state board of directors for the American Institute of Architects (AIA).
ABOUT MANDY STARK
Prior to joining Shield Casework, Mandy Stark led marketing efforts for former parent company Dimensional Innovations where she launched a variety of integrated social, email, video and print marketing and media campaigns.
She started her career in public relations and community engagement for nonprofits and government, including Kansas State University, Harvester's Food Bank and the City of Lenexa, Kan.
Her work has been published in more than 40 local, national and trade newspapers, magazines and websites, as well as in Fast Company, the Associated Press and the Food Network.
Stark graduated from Kansas State University with degrees in environmental science and journalism. Currently, she serves on the board of directors for the Kansas City chapter of the International Association of Business Communicators.
ABOUT SHIELD CASEWORK
Merging exceptional design into healing environments, Shield Casework manufactures the leading line of high-end modular solid surface casework, headwalls and custom architectural products.
Shield's philosophy is to create beautiful products that are meticulously crafted, immaculately clean and unmatched in quality. Seamless construction, cleanable radius corners and patented embedded connections make Shield superior to any other casework product.
# # #