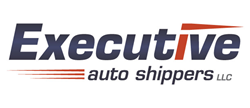 "It's critical that consumers read the terms and conditions on their auto shipping agreement," says Matt Van Gelder, CEO of Executive Auto Shippers LLC, "ensuring that you have a stress-free shipping experience is as simple as doing your research ahead of time."
MONROE, Iowa (PRWEB) April 07, 2019
Summertime is nearing, and with it comes the moving season. From families scheduling their long distance relocation around their children's summer vacation to college students coming home from school and then heading back in the late summer, the warm weather always brings with it a spike in the volume of people moving across the country. Without a doubt, high volumes of moving related shipments affect segments of the transportation industry that focus on the consumer relocation niche.
Factors such as commercial driver shortages, increased demand, lower productivity stemming from the ELD Mandate, and ever-increasing costs led to record high freight rates in 2018. While professionals within the logistics and supply chain industries are well aware of this situation, consumers may not be well acquainted with the ins and outs of the transportation industry. Combining the tightly stretched transportation industry with consumers that are possibly uneducated with the system, can lead to potential complications as well as a higher potential for fraud.
Within the consumer auto shipping industry this unpredictable freight rate environment seems to have brought about a shift in how shipping rates are presented to the consumer. What was once generally considered "bait and switch" and fraudulent practice, seems to be becoming more mainstream. Many consumer auto shipping companies are now adding verbiage to their terms and conditions allowing for the price to be determined later. In some cases, the final cost to the consumer is not discovered until delivery. While this guarantees profits for the service provider, it often leads to consumers paying hundreds of dollars more than initially agreed upon, with no recourse or prior notice.
While adjusting the shipping rate after the order has been placed may becoming more commonplace, there are still some companies that have not adopted this practice. A "One Price Guarantee" is offered by Executive Auto Shippers LLC, protecting consumers from unexpected costly fees. Executive Auto Shippers LLC has provided this auto shipping rate guarantee since the company was founded in 2009.