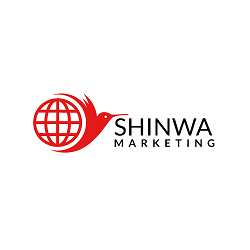 The meeting was to promote local entrepreneurs and featured top guest speakers from all across the world from the direct marketing industry.
Jacksonville, Florida (PRWEB) March 18, 2015
ShinWa Marketing visited the Hyatt Regency in Miami, where its striking white towers overlook the Miami River and Florida's famed Biscayne Bay. Miami is a multi-cultural city that speaks ultra-cool fluently and there's no better way to discover it than with Hyatt Regency Miami as a base. The hotel boasts 100,000 square feet of flexible meeting space and a convenient connection to the Miami Convention Center. Delegates enjoyed easy access to Miami's best attractions like Mary Brickell Village, the James L. Knight Center, Coral Gables and the Latin flavor of Little Havana.
About ShinWa Marketing: http://www.shinwamarketing.com
The meeting started at 11am and consisted of five information-packed hours of clients discussing success stories. This ranged from outsourcing campaigns to inspirational up and coming entrepreneurs looking to expand their network base and share their tips and stories about success.
The after party was held at Blackbird, an original Local Bar, Lounge, and Night Club. The leadership meeting hosted 300 delegates from across America and it was an invitation only event.
Yennhi Duong, Managing Director of ShinWa Marketing discusses how the "positive and inspiring messages from other budding entrepreneurs was a breath of fresh air, and I have taken away exceptional ideas and philosophies to assist my company to make 2015 the best yet."
ShinWa Marketing is an outsourced sales and marketing firm based in Jacksonville, Florida. The firm specializes in a unique form of direct marketing whereby they connect with consumers on a face-to-face basis, on behalf of their clients' brands. This allows the firm to create long-lasting and personal relationships between brand and consumer. This often leads to increased customer acquisition, brand awareness and brand loyalty for their clients.
Attending events like this leadership seminar creates a platform for entrepreneurs to fine tune their skills in marketing and sales and source a successful mentor for their business endeavours.