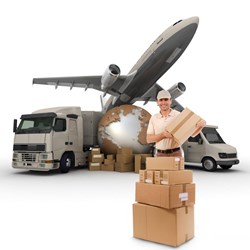 International Shipping Service Provider Bluesea Shipping Lines Launches New Shipping Services From USA To Laem Chabang
CA, USA (PRWEB) July 04, 2013
The company thrives on delivering excellence, its professional workforce and state of the art equipment is what makes it possible. Although a small port, Laem Chabang is frequented for huge logistic requirements.
From Philippines to Thailand, BSL caters to every country's logistic needs. Thailand is emerging as a major cargo hub and Laem Chabang is one such small port in Thailand among 122 ports that caters to huge transportation needs of various countries. BSL provides shipping containers and custom packaging services in Laem Chabang to exercise all import-export needs of the business.
Thailand is ranked at 27th number as an export destination to USA and is an export reliant economy. BSL's car shipping to Laem Chabang is steam lined to international standards and is serving diversified businesses from past many years. Car shipping industry is fastest growing logistic arm and BSL is professionally quipped to serve manufacturers. As shipping is a labor as well as technical intensive industry, BSL hires best professional workforce and possess state of the art packaging and shipping equipments. Due to increase in container cargos, Laem Chabang is considered by Thai government as an increasingly profitable port and they are attracting foreign shipping companies with their encouraging foreign trade policies.
BSL understands the growing shipping demands of the people and businesses alike and is continuously working towards improvement of their services.BSL helps manufacturers and offshore companies in moving to Laem Chabang for their foreign trade and businesses. It is estimated that the capacity of containerized shipping at the port will rise to 18.8 million TEU from current 3.8 million BSL understands this expanding business opportunities and is in tune with them. BSL transports cargoes from USA to all parts of the world and provides cost effective shipping solutions to its clients.
As most countries are connected to the USA for their export and import businesses, Shipping to Laem Chabang from USA is much in demand. Many manufacturers are in need of shipping companies that cater to this route of Asia Pacific. BSL is a market leader in shipping in this region and provides affordable quotes to the clients. As per the requirements and work orders, staff at BSL informs about customs brokerage, import export policy and insurance policy of the region to which client wants to ship. One can ask for a quote as per their requirement for shipping a car or garments or semiconductors or electronic goods and the BSL staff will provide complete information about storage, delivery and packaging.
BSL caters to the clients with world class containerized cargo service and shipping options. The order tracking system is much advanced and user friendly, as one can check online updated status of the shipment with few clicks.
About Bluesea Shipping Lines:
BSL is the place for all your shipping requirements, the company is in the business for many years and takes pride in shipping goods to their destination safely and on time. To know more about the company quotes for shipping needs one can log on to the company website http://www.worldwideshipping.com/shipping-to-laem-chabang.php and prepare a quote with the help of BSL expert .
For more information, visit : http://worldwideshipping.com
LAN Services is an Online Marketing partner of Bluesea Shipping Lines, Inc. The webmasters at LAN Services optimize the websites for their customers effectively to increase the visibility in all the major search engines like Google, Yahoo and Bing. At LAN Services, the team ensures that one's website seen by millions of people worldwide.
Contact Details:
5655 Silver Creek Valley
Road, Suite 436
San Jose, CA 95138
Site: http://lanservices.com