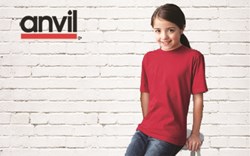 Houston, TX (PRWEB) November 26, 2013
Shirts at Wholesale, a wholesale t-shirt distributor online, recently announced the availability of shipping to Canada for their customers. Seeing the demand for more shipping options, the company decided to expand their shipping reach by offering flat-rate shipping to Canada. The flat-rate shipping cost of $19.99 allows Canadian customers to know the exact cost for shipping when ordering on Shirts at Wholesale. The company continues to strive to best serve their customers outside the United States and get their orders to them in a timely fashion.
With more than 30 brands and thousands of products for wholesale purchase, it was a no-brainer for Shirts at Wholesale to give customers in Canada the option for flat-rate shipping. Both the customers and the company benefit from this new shipping rate. Shirts at Wholesale is pleased to be able to ship to Canada and reach a market that demands their products, and customers benefit from the flat rate shipping and reliable customer service. Ordering wholesale shirts from Canada has now become easier than ever before. Customers within the United States receive a flat-rate shipping rate of $5.99.
The structure of Shirts at Wholesale's business allows them to buy in bulk, which then lets them pass down the savings to their customers. The bulk discounts work on a scale, with the discounts increasing with the size of the order. Discount start at orders of $80 and increase from 4 percent to 17 percent with orders all the way up to $3800. Among the many brands offered that include the low price guarantee are brands such as Champion, Dickies, Adidas, Izod, Bella, and more.
Shirts at Wholesale's philosophy as a wholesale clothing distributor lies in the ability to offer great deals, discounts, and loyalty rewards to their customers. The company promotes a low-price guarantee to ensure their customers are satisfied and only pay the lowest price on the market. In addition to low price guarantees and automatic wholesale discounts, Shirts at Wholesale provides custom printing services to customers who want to design shirts with any logo or phrase for sports teams, family reunions, and more.
Shirts at Wholesale is a wholly owned subsidiary of Adwear of Texas, Inc. Adwear has been in the business of supplying corporate apparel, gifts and promotional products since inception in 1996. The company's goal is to provide the best customer service at the lowest possible prices. The guiding principles of Ad-Wear are carried into the philosophy and commitment to quality at Shirts at Wholesale. For more information about Shirts at Wholesale, visit the new website at http://www.shirtsatwholesale.com. If you'd like more information about Ad-Wear & Specialties of Texas, Inc., visit http://www.adweartex.com.