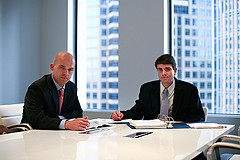 Atlanta, GA (PRWEB) September 09, 2015
Shiver Hamilton recently obtained a significant confidential settlement in a tractor-trailer case alleging wrongful death wreck case arising out of Augusta Georgia.
According to the lawsuit that was filed in Richmond County State Court, in March 2013, a delivery driver backed a large commercial vehicle into another vehicle in the back alley of the local hospital. Plaintiffs claimed a passenger in the other vehicle suffered a back injury that required medical treatment and eventually surgery. Plaintiff alleged that the passenger died as a result of the surgery. In the complaint, Shiver Hamilton alleged that the commercial driver was responsible for the alleged wrongful death under Georgia law because the treatment was made necessary by the commercial driver's negligence.
Shiver Hamilton took the sworn deposition of the commercial driver who testified that, had he been more careful, he could've avoided the collision. Shortly after the deposition, the case settled for a confidential amount.
About Shiver Hamilton:
Shiver Hamilton is an Atlanta, Georgia based personal injury firm specializing in significant personal injury, negligent security, premise liability and representation of victims of rape or sexual assault. Shiver Hamilton provides its services free of charge unless the victim recovers compensation. To learn more about the firm, please visit http://www.shiverhamilton.com or call 404-593-0020.