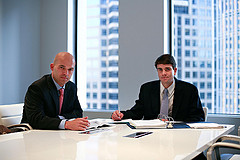 Atlanta, GA (PRWEB) May 01, 2014
Shiver Hamilton, an Atlanta based personal injury law firm, settled a premise liability case alleging negligent security against an apartment complex in Canton, Georgia. The lawsuit was filed in Fulton County State Court recently. Because the settlement was confidential, the names of the parties are being withheld.
According to the Complaint filed with the Court, it all began when the Plaintiff, a young lady, moved into an apartment complex in Canton, Georgia. The Plaintiff befriended many of the people in her apartment complex, including the complex maintenance man. The Plaintiff alleged that shortly after the friendship began, the maintenance man began to act odd and made the young lady nervous. Testimony from the Plaintiff and her parents established that the young lady had to request the apartment complex management prevent the maintenance man from having any access to her apartment.
"Apartment property management companies have very strict rules regarding key management," said Jeff Shiver, attorney for Plaintiff. "The industry standards require only authorized individuals be allowed access to tenant apartment keys. We were able to uncover evidence we think proved that the apartment management company violated the industry standards and allowed the maintenance man access to the young lady's apartment keys even after complaints were made about the maintenance man."
The Plaintiff further alleged that the maintenance man made a copy of the young lady's key and that one afternoon, he used the key to access her apartment and committed sexual assault. This young lady, who was already disabled, was unable to defend herself against the attacker.
For almost 2 years the apartment complex denied any liability or responsibility for their failures. Shiver Hamilton filed a lawsuit and served subpoenas for documents and information.
When an employee commits an intentional violent crime against another individual, it's very difficult under Georgia law to hold the corporation or entity responsible for civil damages. However, if an employer knew (or should have known) that an employee had a propensity for committing violence against individuals, the employer can be responsible if it fails to act.
"Employers are not automatically responsible for everything done by an employee but they also cannot turn a blind eye when they have knowledge one of their employees is harassing another person, particularly a paying customer or tenant," says Jeff Shiver. Tenants cannot be prisoners in their own home, and when an apartment community fails to appropriately manage the keys, it can be responsible for all damages caused by negligent key maintenance.
"Initially, the insurance company wouldn't even tell us what their policy limits were, which is required by Georgia law. Eventually they not only disclosed their policy limits, but agreed to pay $2,500,000 to settle the claims," continued Shiver. Shiver Hamilton brought in specialists and the young lady was able to structure over $1,000,000 of the money into an annuity that will pay her a significant amount of tax-free monthly income for the rest of her life.
About Shiver Hamilton:
Shiver Hamilton is an Atlanta, Georgia based personal injury firm specializing in significant personal injury, negligent security, premise liability and representation of victims of rape or sexual assault. Shiver Hamilton provides its services free of charge unless the victim recovers compensation. To learn more about the firm, please visit http://www.shiverhamilton.com or call 404 – 593 – 0020.