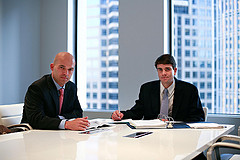 Atlanta, GA (PRWEB) February 24, 2015
The plaintiff filed her complaint in the state court of Fulton County alleging she was injured during the collision that occurred in early 2013. In her complaint, she alleged that the driver that hit her was intoxicated and caused her injuries.
Prior to the lawsuit, the parties attempted to settle the case at mediation but were unsuccessful. After mediation did not resolve the case, Shiver Hamilton was brought in to file the lawsuit.
According to the Complaint, filed in Fulton County State Court, the plaintiff believed the defendant was intoxicated at the time of the collision. Shiver Hamilton alleged negligence, as well as added a claim for punitive damages.
Shortly after the suit was filed, the insurance company increased its offer and the parties reached a voluntary settlement.
About Shiver Hamilton:
Shiver Hamilton in Atlanta Georgia based personal injury firm specializing in significant personal injury, negligent security, premise liability and representation of victims of rape or sexual assault. Shiver Hamilton provides its services free of charge unless the victim recovers compensation. To learn more about the firm, please visit http://www.shiverhamilton.com or call (404) 593-0020