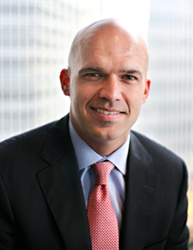 Atlanta, GA (PRWEB) January 20, 2015
On Wednesday, January 28, 2015 Jeff Shiver, partner at Shiver Hamilton, is scheduled to appear at Carlson on Evidence, a high-profile legal education seminar to be held at State Bar of Georgia Headquarters in Atlanta.The seminar will be presented by The Institute of Continuing Legal Education in Georgia.
According to program co-chair Prof. Ronald L. Carlson, Fuller E. Callaway Chair of Law, Emeritus, at the University of Georgia School of Law: "Over the years, our seminar has benefitted from the contributions of outstanding members of Georgia's bench and bar. This year is no exception."
Stephen J. Harper, Executive Director of The Institute of Continuing Legal Education in Georgia, reiterated Carlson's confidence in the program: "We are looking forward to another well-attended seminar. The Carlsons always attract top talent as panelists and presenters. Our attendees will gain a great deal from Carlson on Evidence again this year."
This year's seminar will also serve as the "roll-out" for the third edition of the book, "Carlson on Evidence". That work focuses on comparing the Georgia rules of evidence with their federal counterparts.
The seminar flyer is available at the following links.
http://iclega.org/programs/8773.html
http://iclega.org/programs/pdf/carlsonOnEvidence0115.pdf
For more information, please contact The Institute of Continuing Legal Education in Georgia at
http://www.iclega.org/ or 800-422-0893.
Shiver Hamilton is an Atlanta, Georgia-based personal injury firm specializing in wrongful death cases or significant personal injury, motor vehicle crashes, tractor trailer crashes, premise liability and representation of victims of rape or sexual assault. Shiver Hamilton provides its services free of charge unless the victim recovers compensation. To learn more about the firm, please visit http://www.shiverhamilton.com or call 404–593–0020.