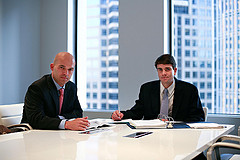 Atlanta, GA (PRWEB) April 30, 2015
The injured man filed a lawsuit in the Northern District of Georgia against a national trucking company. In the lawsuit, the victim alleged that the tractor-trailer driver negligently caused the collision. The victim alleged that he was severely injured in the crash, requiring a spinal surgery and multiple stitches for lacerations. In its defensive pleadings, the trucking company denied that its driver was negligent and denied that it caused any injury to the plaintiff.
Both parties took the deposition of the investigating Georgia State patrol officer who testified, in his opinion, the tractor-trailer driver caused the collision. Shiver Hamilton secured testimony from the surgeon that, in his opinion, the need for the spinal surgery was caused by the collision with the tractor-trailer. The plaintiff contended that his medical bills relating to the subject wreck exceeded $150,000.
The case was preparing for trial and the court had ordered the parties to submit the pretrial order, a legal pleading which parties must file before trial. Before the trial began, the insurance company agreed to a confidential settlement of approximately $1 million.
About Shiver Hamilton:
Shiver Hamilton in Atlanta Georgia based personal injury firm specializing in significant personal injury, negligent security, premise liability and representation of victims of rape or sexual assault. Shiver Hamilton provides its services free of charge unless the victim recovers compensation. To learn more about the firm, please visit http://www.shiverhamilton.com or call (404) 593-0020.