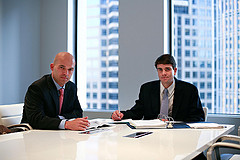 Atlanta, GA (PRWEB) June 15, 2016
Shiver Hamilton recently negotiated a large settlement on behalf of the young man shot at a DeKalb County apartment complex. Because the settlement was confidential, the parties' names are being withheld.
According to the Complaint filed in DeKalb County State Court, the victim was visiting friends at a DeKalb County apartment complex when he was approached by a stranger. The Complaint went on to allege that the young man was shot and ultimately lost his leg below the knee due to the gunshot wound.
When Shiver Hamilton became involved, they learned through discovery pleadings that a prior shooting had occurred in the same complex.
Shiver Hamilton filed a Complaint in DeKalb County State Court alleging that the apartment complex should have done more to prevent this crime, including hire security.
"This was an excellent result for a deserving young man," said Shiver Hamilton partner Jeff Shiver.
The case settled at a mediation at Henning Mediation Services in Atlanta, Georgia shortly before trial.
"The settlement, $3,750,000, will help pay for the young man's medical needs as well as lost wages," said Jeff Shiver, one of the lawyers for the young man.
Sean Williams and Gary Andrews, lawyers with the Cochran Firm, in Atlanta, also represented the young man.
Shiver Hamilton focuses on personal injury trial work and handles cases throughout the Southeast. For more information, call (404) 593-0020 or visit http://www.shiverhamilton.com.