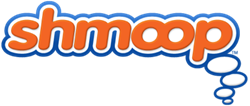 A love of literature and reading is where Shmoop got its start.
LOS ALTOS, Calif. (PRWEB) September 06, 2018
Who says reading for fun has to end after the summer reading list is all checked off? Shmoop is a firm believer that reading is a year-round activity, so they've curated a list of must-read titles to keep readers...well, reading.
Shmoop (http://www.shmoop.com), a digital publisher known for its award-winning test prep and certified online courses, has decided to celebrate Read a Book Day 2018 with a list of their top picks for fall reading fun. Fully aware that students have a lot more on their plates now that school is in session, Shmoop kept their fall reading list short. This way, readers have plenty of time to flip those pages after finishing their homework, track practice, fantasy football lineups, or whatever else may be on their daily agendas.
First on the list is The Joy Luck Club by Amy Tan. Whether readers are visiting the mother-daughter duos in the story for the first time or fifth time, this classic novel is a perfect way to keep the Asian-American-representation party going after the Crazy Rich Asians movie debut last month.
Next up is The Monstrumologist. No reading list for any season would be complete with a page-turning thriller, and this spooky tale by young adult author extraordinaire Rick Yancey is the perfect book to get readers into the Halloween spirit. Then they can blame their nightmares and lack of sleep on all the trick-or-treat candy.
If readers want another adventure but with fewer monsters, Shmoop's next pick is for them: Jurassic Park. (Okay, maybe this one has monsters too...just a different type of monster.) The Jurassic Park movie franchise is constantly expanding with no end in sight, so readers can make a good investment by spending a little time with Michael Crichton's novel that started it all.
Last but certainly not least, Shmoop wraps up its list with a different kind of blast from the past: A. A. Milne's The Complete Tales of Winnie the Pooh. Hey, a quick trip down memory lane—and a break from all the drama and suspense—never hurt anybody.
Shmoop's founder, David Siminoff, took this opportunity to do some reminiscing of his own. "A love of literature and reading is where Shmoop got its start," he said. "We wanted to create a resource that would help students connect with their school reading assignments and find something to genuinely care about with each book. Trying to instill that passion for reading in others has always been at the heart of our company's mission."
The goal of getting people to read isn't aimed only at students, though. Shmoop also offers resources designed exclusively for teachers, from lesson-planning resources that can get students' noses into a new book to recommended reading lists for teachers themselves. And for the visual learners out there, Shmoop boasts a massive library of videos that students and teachers alike can use to balance out their reading time with a little screen time.
So in honor of Read a Book Day, grab a pumpkin spice latte (yes, it's already that time of year) and settle in with a good read.
About Shmoop
Shmoop offers hundreds of thousands of pages of original content. Their Online Courses, Test Prep, Teaching Guides, Learning Guides, and interactive Study Tools are written by teachers and experts and balance a teen-friendly, approachable style with academically rigorous concepts. Shmoop sees 16 million unique visitors a month across desktop and mobile. The company has won numerous awards from EdTech Digest, Tech & Learning, and the Association of Educational Publishers. Launched in 2008, Shmoop makes the magic happen from a labradoodle-patrolled office in Los Altos, California.