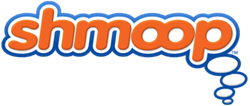 Picture books lay the foundation of strong reading skills and a love for reading. We want to provide teachers and parents of young readers with resources to enhance that experience even more.
LOS ALTOS, Calif. (PRWEB) November 12, 2018
Children's books are all about colorful illustrations and happy endings and not much else, right?
Not exactly. There's often a lot more going on in these stories—along with those engaging illustrations and feel-good plotlines, of course.
Dr. Seuss' classic tales provide commentary on everything from capitalism to dictators to climate change. Shel Silverstein's The Giving Tree has spurred over 50 years of controversy for its unusually gloomy ending and vast range of interpretations. And there's some subtle but seriously awesome historical significance in Don Freeman's choice to feature a Black girl in his oh-so-charming book Corduroy, published back in in 1968.
Yep. Turns out, the opportunity for some in-depth literary analysis begins long before essay-writing assignments are passed out. And that's where Shmoop comes in.
Shmoop (https://www.shmoop.com), a digital publisher known for its award-winning test prep and certified online courses, has created a new set of learning guides for picture books. Now parents of young readers—and not-yet-independent readers—don't need to wait for their kids to go off to school to start utilizing Shmoop. Children's literature scholars and parents of toddlers alike will find something to love in Shmoop's new picture book guides.
Featuring classic titles like Where the Wild Things Are, Strega Nona, and Alexander and the Terrible, Horrible, No Good, Very Bad Day, Shmoop's guides provide a unique analysis of texts that don't often get time in the literary-analysis spotlight. Each guide includes both a brief and a detailed summary, which can help parents scope out new books to read with their kiddos (or help those who find a 20-page picture book to be just too much to read). The guides also come packed with in-depth analysis of each book's characters, plot, themes, and more that will get parents and teachers engaged with the stories just as much as the kids are. And as a twist on Shmoop's classic Study Questions section, these picture book guides offer up two types of questions: questions that could lay the groundwork for an English major's college paper, and questions that a parent could use to get their budding readers talking about the story.
Research shows that reading aloud with children from a young age can provide long-lasting benefits, from fostering the development of reading comprehension and listening skills to boosting vocabulary. Not to mention Shmoop's favorite: developing a deep love of reading.
"Shmoop is all about teaching students how to analyze challenging texts like Moby-Dick and Ulysses, but we can't forget about the books that come long before that point in our reading lives," says David Siminoff, founder of Shmoop. "Picture books lay the foundation of strong reading skills and a love for reading. We want to provide teachers and parents of young readers with resources to enhance that experience even more."
All of Shmoop's new picture book learning guides can be found in their ever-growing library of literature guides. Shmoop also offers a section dedicated to all things Seuss. Readers will find guides that unpack the hidden messages in almost every Dr. Seuss story out there, plus a free Online Course packed with Seuss-tastic activities that parents and teachers can complete with their young readers along the way.
About Shmoop
Shmoop offers hundreds of thousands of pages of original content. Their Online Courses, Test Prep, Teaching Guides, Learning Guides, and interactive Study Tools are written by teachers and experts and balance a teen-friendly, approachable style with academically rigorous concepts. Shmoop sees 16 million unique visitors a month across desktop and mobile. The company has won numerous awards from EdTech Digest, Tech & Learning, and the Association of Educational Publishers. Launched in 2008, Shmoop makes the magic happen from a labradoodle-patrolled office in Los Altos, California.