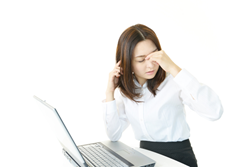 some eye drops can actually worsen dry eye symptoms over time
Nashville, TN (PRWEB) November 29, 2014
Renowned Eye Surgeon Dr. Stewart Shofner of Shofner Vision Center has provided quality vision care services to middle Tennesseans for 23 years. Compared to other areas, Nashville's winters are fairly mild, however it's common for many people to suffer from dry eyes during the colder months. Dr. Shofner explains why and offers tips to help relieve dry eyes.
Dry eye syndrome is caused by a chronic lack of sufficient lubrication and moisture on the surface of the eye. Dry eye affects over 25 million Americans and more than 100 million people worldwide. Dry eye can occur at any age, but is more common among older adults, especially post-menopausal women due to hormonal changes.
Dry eye syndrome is common in winter because of cold, dry outdoor air. Dry indoor heat also may contribute to dry eye symptoms and worsen the symptoms if not treated.
"Dry eye syndrome is much worse in the winter as people tend to stay indoors where warm dry air is prevalent," says Dr. Shofner.
Dry Eye Symptoms
Common symptoms of dry eye include dryness, grittiness, soreness, irritation, burning sensation and eye fatigue. Additionally, symptoms may include pain, blurred vision or even watery eyes, which try and compensate for the dryness. Dr. Shofner says "Because both dry eye and allergies can cause watery eyes, differentiating the two conditions can be difficult and may require an eye exam. Cold medications that dry out the sinuses may worsen dry eye symptoms. Dr. Kevin Johnson of Shofner Vision Center adds, "Contact lens wearers in particular are subject to dry eye symptoms because the dry air reduces the moisture in the contact lenses."
These symptoms can hinder people's daily activities such as reading, using the computer, wearing contact lenses and being outdoors on windy days. The symptoms generally worsen throughout the day. "Dry eye disease is one of the most common topics patients discuss when visiting eye care professionals," says Dr. Shofner.
Dry Eye Relief Tips
1) Avoid direct air. Don't direct hair dryers, car heaters, air conditioners or fans toward the eyes. Also when flying over long distances, it may be helpful to frequently close your eyes for a few minutes at a time to minimize tear evaporation.
2) Use a humidifier. In winter, a humidifier can add moisture to dry indoor air.
3) Eye drops and other lubricants. SYSTANE® products include options that work with one's natural tears to soothe, rehydrate, and protect eyes. Prescription eye drops called Restasis go one step further than most lubricating drops, they help the body produce more tears by reducing inflammation associated with dry eye syndrome.
4) Punctal plugs. These plugs help keep moisture on the eye by keeping tears from draining too quickly. Dr. Shofner also uses a procedure which "cauterizes" the tears ducts, keeping moisture in the eyes.
5) LipiFlow® Treatment. LipiFlow® is intended for the application of localized heat and pressure in adult patients with Meibomian Gland Dysfunction (MGD), also known as evaporative dry eye or lipid deficient dry eye.
Additionally, try to avoid smoke and air pollution. For smokers, try to stop or at least stay away from the smoke as much as possible. For non-smokers, stay away from people who do. Smoke along with air pollution can worsen dry eyes symptoms.
Although the symptoms often start as minor inconveniences, the effects of dry eye are progressive and can worsen over time, potentially leading to severe discomfort or blurred vision. Dr. Shofner says, "Patients can be treated for dry eye syndrome with quick and convenient procedure such as LipiFlow® or cauterization. Using the correct eye drops can also be helpful, and there is no reason for anyone to suffer from dry eyes. We ask patients to be careful about using some eye drops, which can actually worsen dry eye symptoms over time."
About Shofner Vision Center
Shofner Vision Center provides comprehensive vision care services including LASIK/PRK vision correction, cataract surgery and evaporative dry eye treatment. Additionally, Renowned Eye Surgeon, Dr. Shofner provides diagnosis and treatment for other vision issues and has outstanding credentials to deliver the best care and surgical outcomes for patients. Patients can schedule appointments online or call 615-340-4733.