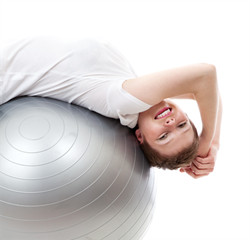 LASIK surgery is 5X safer than contact lens use.
Nashville, TN (PRWEB) January 29, 2016
"We have recently received a significant increase in requests for a complimentary LASIK exam," says Renowned Eye Surgeon Dr. Stewart Shofner of Shofner Vision Center. It's not uncommon for January to peak with LASIK interest as many people begin the New Year with resolutions to improve their health and overall well-being. LASIK vision correction surgery can help improve one's lifestyle by eliminating contact lens maintenance and provide freedom from eyeglasses, too.
Shofner reports that most of the recent inquiries are from young adults 20 to 34 years of age, lead active lifestyles and who desire the freedom LASIK vision correction provides. "Patients biggest complaint is sweat and debris getting into their contact lenses while performing physical activities," says Dr. Shofner.
Quick and painless, LASIK is known to be one of the most common and safest elective procedures. According to the AAO, more than 90 percent of people who have LASIK achieve somewhere between 20/20 and 20/40 vision without glasses or contact lenses.
About LASIK
LASIK (laser-assisted in situ keratomileusis) is an outpatient refractive surgery procedure used to treat nearsightedness, farsightedness and astigmatism. A laser is used to reshape the cornea — the clear, round dome at the front of the eye — to improve the way the eye focuses light rays onto the retina at the back of the eye. With LASIK, an ophthalmologist (Eye M.D.) uses a laser to reshape the cornea (the clear covering of the eye) to improve the way the eye focuses light onto the retina.
The ideal candidate for LASIK is over 18 years of age, not pregnant or nursing, and free of any eye disease. One should not have had a change in an eye prescription in the last year and should have a refractive error within the range of correction for LASIK. "Not everyone is a candidate," says Dr. Shofner. We offer a complimentary LASIK exam to those interested in the laser procedure and provide recommendations based on each patient's diagnosis.
LASIK Risks
Approved by the FDA over 18 years ago, LASIK surgery has become a popular treatment in the U.S. and the overall complication rate is low thanks to technological improvements. Infection and inflammation are possibilities, as with any surgical procedure, and usually can be cleared up with medications.
20/20 Guarantees
It is also fair to point out that anyone interested in LASIK should steer clear from vision centers offering guarantees. The Federal Trade Commission states, "As for promises of 20/20 vision — no doctor can make that guarantee." Further, the US FDA states:" Be wary of eye centers that advertise, "20/20 vision or your money back" or "package deals. There are never any guarantees in medicine."
Safer Than Contact Lenses
Researchers found that LASIK surgery is 5X safer than contact lens use. Custom LASIK can now provide better vision while also reducing or eliminating night glare, one of the early common complaints of LASIK patients.
About Dr. Stewart Shofner
Dr. Stewart Shofner at Shofner Vision Center specializes in LASIK, Cataract Vision Correction Surgery and Comprehensive Eye Care. Dr. Shofner has performed over 30,000 LASIK surgeries and over 10,000 ocular surgeries in Nashville/Middle Tennessee area. Dr. Shofner recommends anyone experiencing impaired vision, sudden changes in vision or has questions about laser vision correction surgery should contact Shofner Vision Center.
About Shofner Vision Center
Located in the heart of Nashville, Shofner Vision is the only trusted eye center that offers a "No Fear - No Pressure" complimentary exam to determine if LASIK vision correction surgery is appropriate for you. Shofner Vision Center supports our US Military and offers Special Military LASIK Prices for all active duty, reserve, veterans, National Guard, and retired military personnel. Additionally, special LASIK prices apply to military spouses, children and parents. Additionally, Shofner offers special LASIK prices to all firefighters, law enforcement and their families.