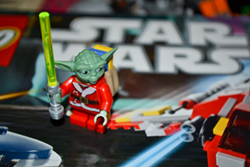 If an eye injury does occur, contact an ophthalmologist or other medical doctor to examine the eye as soon as possible.
Nashville, TN (PRWEB) December 22, 2015
'Tis the Season to enjoy sweet treats, fun, gifts and toys. "It is also a very important time to be aware of hazards that could cause eye injury this time of year," says Dr. Stewart Shofner of Shofner Vision Center. The U.S. Consumer Product Safety Commission (CPSC) reported an increase in toy-related injuries in 2014, up 700 from the previous year.
In support of the Prevent Blindness Organization's efforts to reduce vision threatening injuries, Dr. Shofner wants to urge anyone who gives or receives toys this Holiday season to be aware of hazardous toys and helpful tips to avoid eye injury.
1. Recalls. It is very important to stay informed of recalled products by visiting the U.S. Product Safety Commission Web site at http://www.cpsc.gov. Immediately remove and return recalled gifts/toys.
2. Unapproved Toys. Check for toys that meet the national safety standards set by the American Society for Testing and Materials (ASTM). Handcrafted or homemade gifts may appear innocent but could also be hazardous if used inappropriately or without adult supervision.
3. Age Appropriate. Ensure the toy is right for a child's age and maturity level. This is probably one of the most important safety tips that could prevent eye injury.
4. Supervise for Safety. It's important that parents assist children with new toys and review instructions and warnings on how to properly use toys safely.
5. Pointed Objects. Toys that offer sharp edges, points or spikes should not be given or received as they can increase risk of an eye injury. Even a blunt plastic such as the "Leonardo's Electronic Stealth Sword" that is popular among children who enjoy Teenage Mutant Ninja Turtles character could accidentally cause damage to the eye.
6. Arts and Crafts. Gifts that include hot glue guns, adhesives, ink, acetones or other chemicals could be very harmful if it enters into the eye area. Many water-based glues can be flushed out of the eye with water. Superglues need special medical attention. An eye specialist (ophthalmologist) may be needed to treat glue in the eye.
7. Airborne. Avoid toys that shoot or offer parts that protrude airborne such as BB guns, paintball guns, air-soft guns, popular new toys such as the "Foam Dart Gun" or "Smack Shot" (similar to a slingshot). Some of the new toys can project up to 100 feet or more.
8. Sports/Outdoor Gifts. Be sure a child receives proper eye protection (safety glasses or goggles) with sporting gifts. The new "Kick Flipper" is a rigid plastic board marketed to children like a skateboard without wheels, which could easily flip or pop into someone's eye.
9. Glass or Fragile Materials. Buy toys that will withstand impact and not break into dangerous shards.
10. Damaged or Broken. Toys that don't work properly should be fixed or tossed.
Even Ralphie, the character from the very popular movie "A Christmas Story" learned the hard way playing with his new BB gun; and it was his mother who responded with "Ralphie, you're lucky it didn't cut your eye." "Toys have caused injuries such as: corneal abrasion, ocular hyphema, traumatic cataract, increased intraocular pressure and permanent vision loss," says Dr. Shofner.
Eye Injury Treatment
If an eye injury does occur, have an ophthalmologist or other medical doctor examine the eye as soon as possible, even if the injury seems minor at first. A serious eye injury is not always immediately obvious. Delaying medical attention can cause the damaged areas to worsen and could result in permanent vision loss or blindness. For more information on safe toys and gifts for children, visit preventblindness.org/safe-toy-checklist, or call Prevent Blindness at (800) 331-2020.
About Shofner Vision Center
Following these important safety tips and using common sense will help keep you and your family safer not only during the Holidays, but throughout the year. If you experience any eye injury or impaired vision, contact Shofner Vision Center, your local eye center or family walk-in clinic for treatment.
Celebrating over 20 years of business, Shofner Vision Center specializes in LASIK, Cataract Vision Correction Surgery, Treating Eye Diseases and Complete Eye Exams all by well-trained professionals that care about you. We encourage you to follow @ShofnerVision or find us on facebook/ShofnerVision for additional tips and industry information to maintain healthy vision.