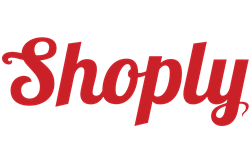 Shoply is a great platform for in-store engagement and mobile-influenced shopping.
Dublin, OH (PRWEB) January 21, 2015
Shoply Labs, LLC has announced the formal launch of its mobile app, Shoply. It aims to cut the clutter of paper and plastic by digitizing coupons, promotions, loyalty and gift cards in an intelligent, all-in-one shopping assistant.
The iOS version was released to the App Store last November.
"We are extremely pleased about the reception and review of the iOS app by our users," said CEO and Founder Pala Kuppusamy. "About ninety percent of users said they'd recommend Shoply to their friends and family and told us that Shoply is more informative, easier to use, and has more to offer than any other shopping apps they've used. We see that reflected in the organic growth of the user base, ratings and performance of Shoply in the App Store."
Instead of solely relying on automatic aggregation of coupons, Shoply's team of deal hunters hand-curate the best fashion, home and lifestyle offers from more than 200 of the nation's top retailers.
"It's primarily about user experience and engagement," Kuppusamy added. "By applying techniques like machine learning, location and context awareness, we have provided an unprecedented level of personalization, contextualization and convenience to shoppers. For retailers, Shoply is a great platform for in-store engagement and mobile-influenced shopping."
Shoply's users can also snap and save their paper coupons, which are automatically stored right alongside their "starred" deals. The app even offers an incentive program that allows shoppers to earn reward points through transactions and sharing deals on social media. These points can then be redeemed for e-gift cards from select retailers.
With the Android app release around the corner, Shoply is now seeking beta users to test drive the app and offer feedback. Register here.
Shoply's iOS version is currently available for free in the App Store here, while the Android version is slated to be released in Q1 2015
About Shoply:
Shoply Labs, LLC is a vibrant tech start-up, headquartered in Dublin, OH. The company is behind the development of Shoply, a mobile shopping assistant that allows users to discover and store their retail coupons, gift cards, and loyalty cards on their phone using just one app. Shoply makes shopping more convenient by eliminating the paper and plastic associated with the shopping trip. The app combines varying levels of machine learning and location awareness to create a magical shopping experience. Shoply's technology intuitively learns each user's buying habits and delivers deals with sophisticated personalization and contextualization. For more information, visit http://www.shoplylabs.com.
Media Contact:
Alicia Ritchey
Shoply Labs
614.602.2478
aritchey(at)shoplylabs(dot)com
###