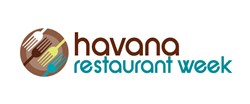 You have to eat anyway, so come take advantage of special menus and try something new On Havana Street.
Aurora, CO (PRWEB) October 04, 2013
Shopping in Aurora, Colorado in October includes an opportunity for new culinary delights as the Havana Business Improvement District (BID) dba On Havana Street sponsors Havana Restaurant Week.
The event runs Saturday, October 12 through Sunday, October 20, 2013. Patrons of participating restaurants will have an opportunity to win up to $1,000 in gift cards to Havana BID member restaurants.
"You have to eat anyway," said Havana BID Executive Director Gayle Jetchick, "so come take advantage of special menus and try something new On Havana Street."
21 participating restaurants range from breakfast fare like Dozen's at 2180 S. Havana Street to dessert at Menchie's Frozen Yogurt in The Gardens On Havana Street; from casual dining at Gibby's Sports Bar or Noodles & Co. to more formal settings at Summit Steakhouse; ethnic cuisine including Korean, sushi, Vietnamese, Ethiopian, Thai, Japanese and of course Mexican and Italian; and even quick options like Good Times Burgers & Frozen Custard, Chick-fil-A and Happy Teriyaki. To get a full list of restaurants and special menus and plan dining for the week, Aurora shoppers can visit the On Havana Street website or stop by The Summit Steakhouse, 2700 S. Havana Street, Aurora, Colorado.
Also in October On Havana Street:
Art 2C On Havana Sculpture Unveiling & Awards Event
Friday, October 18, 2013, 6:00 PM – 8:00 PM, Suss Buick GMC Showroom
More details will be forthcoming about this annual event that has drawn international attention and participation to Aurora. These sculptures were installed the first week in October.
Fall Electronic Recycling Event & Document Shred-A-Thon/Food Drive for Comitis
Saturday, October 19, 2013, Noon – 3:00 PM, Havana Exchange Parking Lot
An opportunity for Aurora shoppers to protect their identities and the environment. The Techno+Rescue "Green Team" will help unload vehicles and safely recycle old electronic devices. All Techno+Rescue recycling is done in the US. Cornerstone Records Management Company will shred sensitive documents "while you watch," provide certificates of destruction and recycle the scraps. While there is no cost for any of these services, the Havana BID asks participants to bring one or two nonperishable food items that will be donated to Aurora's own Comitis Crisis Center.
Pet/Owner Halloween Costume Contest
Saturday, October 26, 2013, 2:00 PM – 3:00 PM, Petco at The Gardens On Havana
Win up to $1,000 in restaurant gift cards at what is arguably Aurora's "cutest" annual event. Aurora shoppers are encouraged to get dressed up with their furry family member(s) and come enjoy. It's fun for the whole family.
About Havana Business Improvement District
The Havana Business Improvement District (BID) dba On Havana Street is a special district in Colorado created in 2007 by business and neighborhood leaders and Aurora city staff working together to build a stronger, better community. The District makes a difference by focusing on unique, culturally diverse events and fun new things to do and working to keep the area clean, safe and beautiful. For more information please contact Gayle Jetchick, Executive Director info (at) OnHavanaStreet (dot) com, (303) 360-7505.