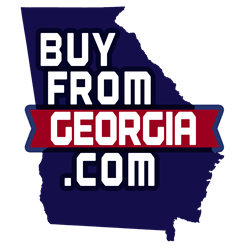 GME wants to get at least 150,000 Georgians to commit to buying Georgia-made products when they go shopping between now and December 31st.
Atlanta, GA (PRWEB) December 18, 2013
The Georgia Manufacturing Expo (GME) has released the Georgia Holiday Shopping List. GME is challenging all Georgians to buy locally made products this season for a chance to win a $250 cash prize. By December 31st GME wants to get at least 150,000 Georgians to commit to buying Georgia-made products whenever they go shopping.
The list, which features only items manufactured in Georgia, is a step that localizes the nationwide movement to get Americans to buy domestically made products. The ultimate goal is to grow the Georgia job market. Each time residents buy products made in Georgia, they are making a direct impact on the state's economy. GME also provides programs and events that educate local consumers about products made in their backyard, and the positive economic impact that will result by having the entire state involved.
"We are excited to offer the first Georgia Holiday Shopping List of products made throughout our great state by Georgia residents," said GME founder Jason Moss. "Buying Georgia has a multitude of economic benefits. It's simple, buy great Georgia-made products and keep our neighbors employed and our economy growing."
Businesses are encouraged to get in on the local movement as well. GME has launched BuyFromGeogia.com, which features only products that are manufactured within Georgia.
GME is rallying Georgians with the Georgia Holiday Shopping List Challenge. The contest runs through New Year's Eve (December 31, 2013). To enter, contestants simply need to post a picture or video of them with their Georgia manufactured product on GME's Facebook page. If they would like a list of products made in Georgia they can request one under the "List of Georgia Products" tab, also on GME's Facebook page. By participating in the contest, or downloading the list, contestants are pledging to buy Georgia-made items. The picture or video with the most likes will be awarded a cash prize.
The manufacturing industry in Georgia is gearing up for the 2014 Georgia Manufacturing Expo, which will take place June 13th - 14th in Duluth, GA. The event will bring together thousands of loyal consumers and hundreds of Georgia manufacturers. After the success of the 2013 Expo, Moss wants all of Georgia to know the power that lies within their purchasing decisions.
Georgia Manufacturing Expo (GME) is the brainchild of Jason Moss. He began GME in 2013 to connect Georgia manufacturers with Georgian consumers. GME educates consumers on the power of buying locally made products through community events and programs. More information can be found at http://www.GeorgiaManufacturingExpo.com.