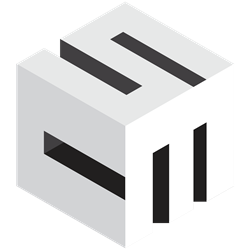 New York,NY (PRWEB) August 04, 2013
After months of consistent graphic designing and beta testing efforts, Shopping Cart Elite finally announced the addition of ebridalsuperstore.com to their online ecommerce portal. Ebridalsuperstore.com is an online bridal store that is backed by experience of over three decades.
"At Shopping Cart Elite, we are always happy to welcome new clients aboard," expressed the elated CEO of Shopping Cart Elite, Igor Soshkin. "However, we were particularly very excited about this addition as it was for the first time when we were associating with any such brand. Our team of experts worked in close cooperation with the CEO of ebridalsuperstore.com for devising the perfect functionalities and graphical pattern for the ecommerce platform."
"Ever since we entered the business niche, we have been looking out for an efficient ecommerce expert who could assist us in the process of business automation. Finally, our efforts paid off and we happened to cross Shopping Cart Elite and got associated with the company to be our business automation expert. Today, we are immensely proud of our decision," commented the CEO of ebridalsuperstore.com. The Shopping Cart Elite experts are anticipating this particular addition as it enhances the flexibility quotient of the company. Moreover, the company is keen on developing new functionalities like regular update features for the clients.
More about Shopping Cart Elite:
Shopping Cart Elite has earned a huge name in the niche of ecommerce solutions. Ever since our inception, we have been working for the development and maintenance of efficient ecommerce portals that are customized according to the needs of our clients. We develop all our tools and services by our self and without outsourcing the work to any third party.
In order to cater the traffic management needs of our clients, we have developed tools and services like Threat and Engagement Analytic, etc. We offer cost effective solutions for simplifying the domain of ecommerce solutions. For any more details about the company, you can visit http://www.shoppingcartelite.com/pitchdeck .