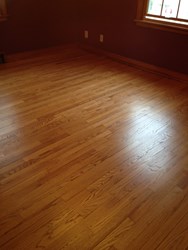 New Shorewood Hardwood Floor Artisan that Delivers Superior Quality for Each and Every Job
Wisconsin (PRWEB) November 09, 2013
Homeowners, business owners, and property investors in the Shorewood community can now find a professional hardwood floor artisan with many years of experience and offers affordable prices. Property owners of all kinds have experienced the difference a seasoned professional can make in beautifying their hardwood floors.
Customers from around the Milwaukee area rave about Royal Wood Floors, a full service hardwood flooring company which provides the area with refinishing, sanding, and staining. In addition, the flooring specialist offers the Shorewood community buffing and recoating services, as well as restoration and repair of hardwood floors.
Royal Wood Floors is an expert in installation of unfinished, pre-finished, and engineered hardwood flooring for both residential and commercial properties. The company provides an extensive medallion and in-lay installation service, which is ideal for making hardwood flooring look elegant.
The company has made a name for itself throughout Milwaukee and Shorewood communities, providing high quality services at reasonable prices. It advises homeowners and business owners to care for their hardwood regularly to extend the life of the wood.
Royal Wood Floors cautions homeowner, property investors and business owners on allowing a less experienced hardwood flooring company to refinish a hardwood floor as many will try to up sell potential customers, wrongly convincing them that their floors are beyond restoration and an entire new hardwood floor must be installed.
The company has built a reputation, not only for its great and affordable services, but for its honesty, always, being straightforward with its customers. Some of our have been taken advantage of by competing hardwood services, which often convince property owners to spend money on unnecessary services.
Royal Wood Floors knows that the best policy is to build a long lasting relationship with each and every customer, gaining future business and getting referrals from satisfied customers.
For more information about this experienced and professional Shorewood hardwood floor artisan, or to schedule top notch wood floor installation services, or learn about hardwood floor repair or the company's inlay and medallion installation services, phone Keith Allman at 414-378-2066. Estimates and appointments can be made through the company's website, http://www.royalwoodfloor.com. The company cares for all types of wood floor styles.