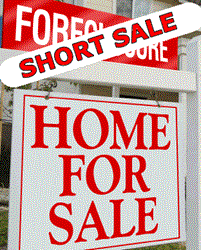 Clearwater, FL (PRWEB) September 05, 2013
Short sale marketing for real estate agents now available from ARME Realty.com. ARME Realty.com is a real estate marketing company located in Clearwater FL and specializes in real estate online marketing for real estate professionals. With more home owners than ever owing more on their homes than what their homes are worth, the company has put together an online marketing solution for those professionals who specialize in the short sale.
The company offers a suite of online marketing programs geared towards the real estate sector and can easily custom taylor an internet marketing program specifically for the short sale opportunity. As many brokers know first hand, closing the deal on a short sale property is far more complex than the standard real estate transaction. Because of this, the marketing needs required for professionals who work in this niche are unique. The company claims their suite of online marketing programs are designed to address these needs.
"Our marketing programs for the online real estate professionals are custom tailored to focus on their most valued listings. When we are talking about short sales, the ideal customer for a realtor who specializes in this is obviously the seller who wants to exit their home and negotiate a sale of the property for less than what is owed", states Simon Landers, spokesperson.
He continues, "Our platform is designed to help drive a flood of frantic, under water home owners, to a realtors doorstep in droves using proven strategies and systems proven to fatten the bottom line. Now brokers can dictate the kind of seller they want calling them and their marketing systems that we design just for them does most of the work while they sleep."
The firm is currently accepting projects from agents around the country. An agent with the firm can be contacted directly at (727) 459-8841 and online short sale marketing programs can be discussed.