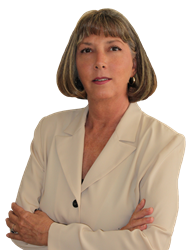 I have the expertise in real estate and home improvement projects to stage and list your home for a short-sale closing.
Viera, Florida (PRWEB) April 24, 2014
A recent news release republished by several major media companies indicates that as many as 35 percent of mortgaged residential properties in and around the Space Coast of Florida are currently underwater.
According to financial experts, a residential property is considered underwater, and at risk of short sale or foreclosure, if the property owner's existing residential mortgage is $25,000.00 or more than the current resale value of that residential property.
Due to a long-standing short-sale relation with the mortgage company many property owners will decide to walk-away from their homes in 2014.
Ten Home Improvement Projects That Can Reduce Financial Loss On A Short Sale In Viera, Florida
Focus on ways to improve your home and your property to please each potential "buyer" performing a walk-around and walk-through your short-sale listing.
Rule #1: Curb Appeal
Utilize a lawn mower once per week while your home is listed for sale. Clip, prune, and cut shrubs, foundation plantings, and hedges so your home appears less cluttered from the curb.
Rule #2: Front Door Access
As you approach your front door remove any type of seating, decor, or obstacle that might or could exist in the front entrance area. Any clutter at or near the front entry of your home is a distraction.
Rule #3: Clutter-Free Interior Spaces
Stand inside your front door and look in all directions. Most of what you possess is not conducive to selling your home. Remove as many pieces of furniture and wall hangings as possible to reduce clutter. Vast open spaces are far more attractive.
Rule #4: Windows & Lights Equals Airy and Bright
Your home is already underwater, do not perpetuate a dark or dingy environment. Open the window treatments to maximum sunlight, turn on every light in the house, and create a cheerful, bright, and sunny disposition inside every room.
Rule #5: Climate Control Means Under Control
A home with a central air conditioning system should be operational, blowing cold air the entire time a potential buyer is performing a walk-through. If you have pets, air out the home prior to the potential buyer's arrival.
Rule #6: Kitchen Is Crucial
One of the first rooms a potential buyer will gravitate towards will be the kitchen. A clean kitchen is an acceptable kitchen. Clean and put away dirty dishes, clean counter tops of debris, appliances should sparkle or at least be clean.
Rule #7: Bedrooms & Baths
The same rule for the kitchen applies to bedrooms and baths. Remove your personal hygiene products from view, including makeup, toiletries and reduce clutter in each of the bedrooms of as many personal items as possible, including wall decor as well.
Rule #8: Backyard Entertainment Areas
A secure backyard with one or more entertainment areas is very appealing to a potential buyer. Clean the barbeque grill, arrange the patio furniture, and make certain to remove any clutter from the backyard as well.
Rule #9: Pools, Spas, Sheds
If you own a pool, spa, or shed, treat those the same way you treat the kitchen — clean and shine them up. Make sure the pool and spa water is clean, and tidy up the shed. Removing clutter outdoors is as crucial as cleaning up the clutter inside.
Rule #10: Request Discount At Closing
When you contact your attorney to review your mortgage closing documents prior to completing a short sale, you should inquire with your attorney if your Bank or mortgage company is offering any type of forgiveness discount on short-sale closings to reduce the residue amount you owe at closing?
You can reach Lynn Stagl by dialing 321.890.4385 or by emailing Lynn through her website at http://www.homesforsalevierafl.com.