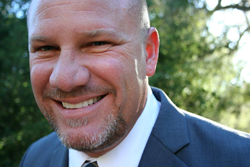 Find out more about short sales and how they work by working with a local real estate expert at (951) 200-5750
Temecula, California (PRWEB) May 20, 2015
There is a lot of misinformation floating around the internet about how a short sale works and what homeowners should expect. The Temecula short sales specialist with Kevin Leonard is now working with Zhou and Chini a local law firm that has clients in need of short sales services. The firm is working with the real estate team because they understand the short sales process in Temecula California. The fact is many real estate agents are not that active in buying and selling homes, only a small minority of agents do most of the transactions. In addition, for the agents skilled enough to do that many transactions, does not mean that they have handled many Temecula short sales. Find out more about the difference between a short sale vs foreclosure, and why working with an experienced attorney and Realtor in Temecula can provide enormous help by calling, 951-200-5750.
Nobody wants to go through losing their home, but if a consumer is behind on their mortgage in Temecula doing a short sale might be a better alternative that facing a foreclosure. A short sale is when the proceeds from selling the home will not generate enough money to pay off debts secured by the liens against the home. Although they both will result in negative credit against the homeowner, a short sale is often used as an alternative to foreclosure because it can minimize additional fees and costs to the borrower and mortgage company. The Temecula lawyer has candidates that qualify for a short sale because they handle wage garnishment and bankruptcy cases, and some of these clients are local homeowners that are upside down in their property. For short sale listings in Temecula or for purchasing short sales work with a local agent with the experience to execute these properly. Have a short sale specialist in Temecula answer any questions by contacting the office and asking for a no cost consultation and property evaluation.
About:
Kevin Leonard is a mortgage professional who began in the mortgage business in 1997 and since then he has become one of the top mortgage experts in the country, and has earned national acclaim for his efforts. Mr. Leonard prides himself in offering constant communication with his clients so that they have a full understanding of the loan process from start to finish. He is personally responsible for thousands of fundings, and along with his team, he has over 5 billion in residential loans funded to his credit. Mr. Leonard has a complete understating of the loan process from start to finish, and also consults with a long list of mortgage bankers in the secondary market. There are few, if any, that have the experience that Kevin Leonard has in the mortgage industry. He was one of the first to register with NMLS in 2008 when it was first instituted, and currently is licensed in the state of California as a loan originator. His team is partnered with the top Realtor real estate brokers because of the team's fast pre-approvals with the ability to fund purchase loans quickly. To learn more about how Temecula mortgage brokers can assist with financing work start by clicking on the highlighted link.
Contact:
Kevin Leonard
Phone: 951-200-5750
NMLS #6279