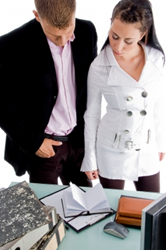 Investors now have different strategies to use when owning an investment property, and new information posted on our website can help answer important questions often asked
Miami, FL (PRWEB) March 10, 2015
Investors who plan to enter the housing industry this year by way of owning a rental or vacation property can now find helpful content at the JWB website. The topic of short term rental real estate investing is now explored in detail for adults at http://www.jwbrealestatecapital.com/should-i-invest-in-short-term-rental-real-estate.
The ability to create immediate profits is one element that helps drive adults to the real estate industry annually. While some people prefer to buy and hold a property for later sale, others are finding ways to build short term cash flow using properties that are designed to be rented to multiple tenants throughout the course of a fiscal year.
"Investors now have different strategies to use when owning an investment property, and new information posted on our website can help answer important questions often asked," said one JWB source.
Because vacation homes for sale and rental properties are now sold in most U.S. cities, the content now posted could be used to apply to most housing industry markets. The JWB company has provided a list of some of the top rental markets for adults to explore on its homepage this month.
"While we help investors to grow their income portfolios, we also provide information to a beginner who takes interest in rental property ownership," said the source.
The rise in popularity of Internet auctions to purchase homes for sale has created more interest in investment properties this year. The JWB company is now including its eBay guide to real estate for review at http://www.jwbrealestatecapital.com/can-you-buy-real-estate-on-ebay.
About JWBRealEstateCapital.com
The JWBRealEstateCapital.com company provides the investment solutions that normal Americans can use to build profits in the housing industry. The company has since added homes that are built exclusively for rental income this year. The JWBRealEstateCapital.com company intends to continue supporting beginners by supplying entry-level investments in low risk markets to build for the future.