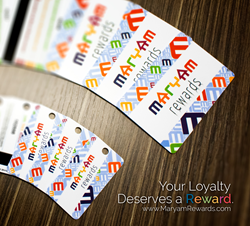 The first rewards program in the Canadian short term rentals and corporate housing industry.
Toronto, Ontario (PRWEB) May 28, 2014
Mary-am Suites, a division of Mary-am Group, is pleased to introduce a new rewards program to retain long-standing customers and reward them for their commitment and loyalty to the company. Mary-am Rewards is the first rewards program launched in Canada's corporate housing industry. Mary-am Furnished Apartment customers can save money by earning and redeeming reward dollars at all Mary-am businesses, including Mary-am Travel.
Sheetal Sinha, Marketing Manager of Mary-am Group of Companies, played an integral role in the development and implementation of the Rewards Program. She stated, "We appreciate our valued customers who have done business with us time and time again. Our Reward Program is our way of showing appreciation."
Establishing the corporate housing industry's first rewards program, Mary-am Suites has distinguished itself as an innovative leader intent on best serving its expanding customer base. Mary-am Suites awards customers 10 per cent of the rental cost (before taxes) in the form of points. For the convenience of our clients, points can be collected and redeemed at any of the Mary-am Group's divisions: Travel, Maids or Hotel.
Raymond Zar, Chief Executive Officer, Mary-am Group of Companies added, "We are excited to present our new rewards program to our existing customers and build brand loyalty with our future customers. We can offer our guests superior service, quality, and excellence, which reflects our company's values."
To celebrate the launch of Mary-am Rewards, the company is offering customers an opportunity to receive $25 in Mary-am Rewards instantly when they sign up for the program by Sunday, June 15 2014. Points earned can be redeemed at ANY Mary-am business; Suites, Hotel, Travel and Maids. Members can enjoy using points towards a furnished suite or future vacation plans. Customers can use these points at anytime since they never expire. Registration is free and members can accumulate points right away. To register online or for additional information, visit http://www.MaryamRewards.com.
The program is simple, convenient, & flexible and its benefits are unmatched. If customers don't have their rewards card, they can simply use their phone number to earn and redeem points anywhere Mary-am Rewards is accepted. As an added benefit, customers can check their points online or from their mobile devices at http://www.MaryamRewards.com.
Mary-am Suites provides premier executive class accommodations in premium condominiums across the Greater Toronto Area. The fully furnished rental apartments are ideal for short term and long term stays. Mary-am Suites has an expanding portfolio of furnished rental apartment in multiple sought-out buildings and neighborhoods. The company's portfolio includes prominent properties like the brand new Hullmark Corporate Centre, Maple Leaf Square and trendy World on Yonge Condos. Amongst other services, the company is distinguished for its 24-hour real person customer care and quality suites. For further property information, visit Mary-amSuites.Com
About Mary-am Group of Companies
Mary-am Group of Companies is one of Canada's fastest growing service organizations with operations in multi-industries, including hospitality and travel. Key divisions include Mary-am Suites Canada, Mary-am Hotel North York, Mary-am Maid Services and Mary-am Travel. Based in Toronto and expanding throughout Canada, the organization delivers superior quality, comfort and convenience to customers. Mary-am Group of Companies continues to expand its reach through its involvement in various industries and forward-thinking approach. Through industry memberships and devotion to exceptional client service, Mary-am Group of Companies never stops improving. For more information, visit http://www.MaryamGroup.com.