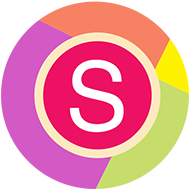 San Jose, CA (PRWEB) October 30, 2014
Shou.TV announced today the beta release of the world's first mobile broadcast gaming service to mirror, record and stream live from both Android and iOS platforms. With Shou.TV, mobile game fans can watch elite game players to improve their skills, get a better feel for games before buying them, and just enjoy entertaining broadcasters. And unlike other services, gamers are not restricted to broadcasting from a specific game or device, nor do they have to download any additional software. Shou.TV is simple and easy to use.
In April 2014, Shou.TV began alpha testing and to date more than 150,000 Shou.TV gamers have broadcast their gaming experience from Minecraft PE, Clash of Clans and many other popular mobile games. Shou.TV's gamers have streamed in excess of 10,000 hours. Broadcasters are from all over the world, with equal numbers of Android and iOS users. Shou.TV is growing quickly, currently attracting about 24,000 new users per week.
"Shou.TV is the greatest because it lets me broadcast my mobile games live, without being tied to my desktop," said Shou.TV gamer known as Silent. " Now I can chat with my fellow gamers and share my adventures with them at https://shou.tv/silentbeastgamer."
Powered by Shou.TV's proprietary video streaming technology Simple Live Streaming Protocol (SLSP), beta gamers can broadcast in real-time, contribute to Shou.TV's product development, and earn extra rewards in anticipation of the release of Shou.TV version 1.0 expected before yearend.
Shou.TV is committed to be the broadcast service of choice for mobile gamers worldwide. Version 1.0 will include integration with popular social networks and add features such as following relationships, video and game recommendations, notifications, and even the ability to help broadcasters make money
"Shou.TV will deliver the best possible game-playing, broadcast experience possible on mobile devices. Tablets like the iPad and Nexus 7.0 are favorites with gamers. With PC and console game development declining, Shou.TV is uniquely positioned to support the inevitable migration of the game industry to mobile platforms," said Cedric Fung, Shou.TV CEO and co-founder. "Shou.TV currently delights players and fans with broadcasts of many mobile games, including Minecraft, Clash of Clans, FIFA and more."
Shou.TV developers understand that the future of mobile game broadcasting will be accompanied by an increase in the worldwide mobile gaming revenue. "Forecasted to generate $21 billion in worldwide revenues this year, mobile games have become one of the most important digital platforms for gamers and publishers alike. Today, mobile games account for over one third of monthly spending among digital gamers in the United States alone," reports SuperData Research. In addition they predict by 2016 mobile gaming revenue will top $28.2 billion.
Best Mobile Broadcast and Game Sharing Technology
Shou.TV's team has years of experience in video streaming technology enabling them to build the best mobile broadcasting solution in the world. According to Cedric Fung, "Our love of games and the need for better mobile game sharing capabilities, influenced our decision to use our leading mobile broadcasting solution to power mobile gaming."
Shou.TV's Android and iOS encoding technology is superior in speed and quality as compared to existing mobile broadcasting solutions. Shou.TV can achieve 1080p @ 60fps @ 10Mbps real-time AVC encoding, both for screen recording and camera preview, with many supported filters. Most competitors' solutions are not real-time and encode lower quality videos than Shou.TV with much delay. Their solutions save raw video frames in the SD card, with a background service to encode the frames. Shou.TV uses their proprietary video to deliver a superior broadcasting game experience.
Shou.TV's protocol is more compatible with mobile devices than other solutions. The broadcasting protocol works with HTTP, and can pass through most firewalls. To improve security, the protocol forces clients and servers to use TLS to encrypt the stream. For additional information on Shou.TV's technology visit https://blog.shou.tv/
Shou.TV features include:

High resolution screen recording up to 1080p @ 60fps
Unique and high quality stereo internal system sound recording
Screen mirroring with a web browser and Apple AirPlay
Live stream to https://shou.tv from any Android or iOS mobile device
Stream over 3G, 4G or Wi-Fi (recommended)
Visit https://shou.tv/ to download Shou.TV Beta free-of-charge.
A mobile device running Android 4.1+ with ROOT or iOS 7+ is required.
Pleas note that Shou.TV for Android has the fullest feature set and Shou.TV for iOS is still being developed.
About Shou.TV
Shou.TV delivers the world's first mobile broadcast gaming service to mirror, record and stream live from both Android and iOS devices. Shou.TV is simple and easy to use. Users can broadcast from any game and mobile device without downloading any additional software. The company's development team is located in China and serves the international gaming community. For more information, visit http://www.shou.tv
Useful links:
Home: shou.tv
Email: hello(at)shou(dot)tv
Facebook: facebook.com/shoutv
Google+: plus.google.com/communities/116107186022971210893
Twitter: twitter.com/Shou_TV