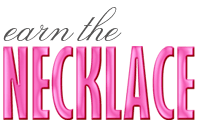 While this survey isn't exactly scientific, it does consider a large number of the student population in England and seems to suggest that times really haven't changed that much
West Palm Beach, FL (PRWEB) March 07, 2014
EarnTheNecklace.com, a revealing and engaging web site with articles written by women who exchange their stories and confessions about being in a relationship with a much older man, is weighing in on a recent media survey of university students that shows many women minimize the number of sexual partners they have, while many men do the opposite and overstate their number of sexual partners.
According to a recent survey out of the U.K. done by The Tab, both women and men lie about the number of sexual partners they've had, but lie for different reasons. The survey, which polled more than 12,700 students at 36 universities across the country, found that a quarter of women lie about the number of people they have slept with; of those, 20% say they reduce the number to look less promiscuous, while five percent inflate their number. Of the 22% of men who lie, 12% increase their number of sexual conquests, compared to 10% who drop it. (Source: McDonald, M. and Barrell, R., "Sex Survey: the results," The Tab web site, February 13, 2014; http://tab.co.uk/2014/02/13/sex-survey-the-results/.)
"While this survey isn't exactly scientific, it does consider a large number of the student population in England and seems to suggest that times really haven't changed that much," says Riya Beaumont, EarnTheNecklace.com's content editor. "Women don't think a man will like them if they're too experienced, while men, on the other hand, continue to base their machismo on their sexual escapades. Men also ultimately think that women will overlook their past, or expect them to have higher numbers."
"The key to a healthy relationship is honesty and trust, but clearly, a solid percentage of university students don't believe this," she adds. "The dating experts at EarnTheNecklace.com understand that getting to know one's partner takes time. There's no need to tell one's significant other everything at the outset, and if a person doesn't want to open up about their past, it might be better not to mention it at all."
What is also telling, Beaumont explains, is that three-quarters of women and roughly 80% of men do not lie about their number of sexual partners. Taken as a whole, these results follow a typical bell curve, with the majority of respondents—those who tell the truth—in the middle of the pack. Only a minority of respondents are at either end of the curve, with some inflating their numbers and others deflating. (Ibid.)
"These results might also be reflective of the age of the respondents; university students might not be as secure in who they are or as comfortable with their decisions as someone who is older. In fact, many younger women like dating much older men because they are experienced, know how to put the past into perspective, and understand what it takes to make a relationship work," Beaumont concludes. "For some sugar babies and sugar daddies, virtues like honesty and trust are not just lip service; they are the foundation to successful relationships."
To learn more about Earn the Necklace, visit the web site at http://www.EarnTheNecklace.com. The site wants to hear from women dating or married to men 20 years or more their senior! And if it's a story they publish, they'll pay $500.00, with an opportunity to write more.
About the Web Site: Earn the Necklace (EarnTheNecklace.com) is a web site featuring stories written by women in relationships with much older men and who want to help other women in the same situation. The site helps women in this position understand and navigate the potential ups, downs, joys, trials, and even unforeseen consequences, all based on real-life stories from women who have been in the same situation. The web site also offers other celebrity gossip and juicy stories, all geared towards those who are in a relationship with a much older man.