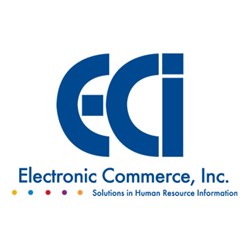 Tradeshows are the perfect opportunity to meet with prospects and unveil the many features of ECI's Human Capital Management solution.
Elkhart, Indiana (PRWEB) August 16, 2013
Each year, the Society for Human Resource Management (SHRM) hosts numerous statewide conferences which provide the perfect opportunity for business professionals to meet with various vendors and learn more about their products and services. ECI, a leader in Human Capital Management software, is eager to share "the ECI Experience" with visitors at many of these events, beginning with the HR Florida Conference and the Illinois SHRM Conference on August 19, as well as the national HR Technology Conference & Exposition, taking place in Las Vegas from October 7-8.
ECI will discuss your HCM needs and host on-site demos for anyone interested in learning more about their single-source, human capital management platform, Empower, which features a core set of tools that is more functional and more powerful than many competitive products. This core offering includes HR, Payroll, Benefits, Employee Self-Service and Reporting, with additional bundles available to help manage Talent Acquisition, Talent Development, Time & Labor and Enhanced Reporting.
Below is a list of the tradeshows where ECI will be exhibiting in 2013, as well as the relevant booth number (if available). Stop by and discover the ECI Difference.

IL SHRM – August 19-20, Booth 106
HR Florida – August 19-21, Booth 417
CO SHRM – August 28-30, Booth 502
IN SHRM – August 28-29, Booth 67
TN SHRM – September 16-17, Booth 504
OH HR Conference - September 19-20, Booth TBD
PA SHRM – September 25-27, Booth TBD
MI SHRM – October 7-8, Booth TBD
National HR Tech Show – October 7-8, Booth 637
WI SHRM – October 9-10, Booth TBD
HR Southwest - October 21-22, Booth 403
About ECI
ECI is a leader of integrated Human Capital Management (HCM) applications – a world-class solutions provider dedicated to equipping complex enterprises and midsize organizations with the Human Resource Information System (HRIS) technology they need to leverage the HR function as a key business driver. ECI's Empower solutions area of focus include Payroll Processing and HRIS, Reporting and Business Intelligence, Self Service, Benefits Management and Enrollment, Recruitment, Performance Management, Learning Management, and Time and Labor Management. Founded in 1996, ECI services clients ranging from 100-10,000 employees in virtually every industry, both publicly and privately held. ECI has earned several awards, but we are most proud of our high retention rate. For more information about ECI, visit http://www.ecipay.com or call 800-320-9530.