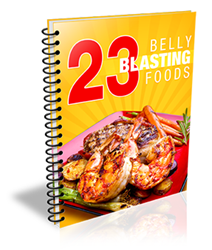 Following years of pressure by parents, nutritionists and health advocates, McDonald's has finally conceded that young children should not be washing down their Happy Meal with a sugary, calorie-laden soda.
Boston, MA (PRWEB) October 09, 2013
A new report and video from Health News Wires titled McDonald's To Shut Down Promotion of Soda with Happy Meals describes how the fast-food will stop promoting soda as an option with Happy Meals.
According to an article published in the September 27, 2013 edition of the Los Angeles Times, and after years of pressure to improve the health of food choices available in children's Happy Meals, McDonald's has announced it will stop promoting soda as a Happy Meal drink choice. Instead, the advertisements and menus for the restaurant chain will promote more fruits, vegetables, low-fat dairy and water. Parents can still order soda with the Happy Meal, but McDonald's will not be promoting that choice.
McDonald's officials indicated that these new healthier changes will take place in their restaurants all over the world by the year 2020. Moving away from actively promoting soda is a noble decision by McDonald's, however, is only the first of many changes that need to happen to address the growing childhood obesity epidemic . Currently, it is estimated that 33% of children are overweight or obese; this dramatically increases the risk of heart disease, diabetes, and metabolic syndrome.
The responsibility of childhood obesity tends to fall on television, school meals, advertising, and in this case, the availability of a soda in a Happy Meal. The most alarming statistic for predicting obesity in children is the weight of parents. A staggering 64% of children with overweight parents become overweight, compared to only 16% of children from parents of normal weight.
The change in advertising stratagy follows years of outcry from doctors, health scientists and familys; McDonald's now promotes healthy beverages, including milk and water, as options for Happy Meals.
The complete McDonald's To Shutdown Promotion of Soda with Happy Meal article and video is available at: http://healthnewswires.com/no-soda-happy-meal/
Other tips to regulate burn fat, lower blood sugar and reduce risk of diabetes are available at: http://healthnewswires.fixyourbloodsugar.com/never-store-carbs/
About: HealthNewsWires.com is a new website that was launched in June of 2013 in order to educate the community in the importance of health and wellness. Previous topics covered on the site include Insulin Resistance; upcoming topics to be covered include weight loss, benefits of antioxidants, skin health, joint health, metabolism, digestive health, probiotics, gluten intolerance, cleansing diets, heart health, as well as several other highly informative articles to help people understand the connection between health and a high-quality of life. Most recently, they released a video explaining Ways To Lower Blood Sugar.